Twitter allies with Bloomberg, to bring dedicated news service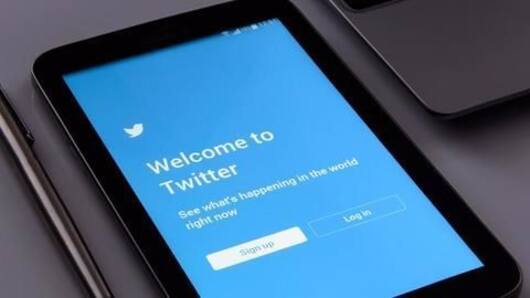 It's a very common practice among users to post a series of tweets while watching a match or participating in an event.
Taking a cue from this behavior, we now have media organizations releasing "breaking news" in a series of tweets.
Taking this up a notch, Twitter has now allied with Bloomberg to bring its users round-the-clock streaming news.
Here's all about it.
In context
Twitter-Bloomberg partner up to provide news to Twitterati
Bloomberg videos
Live news reporting coupled with curated videos
The partnership with Bloomberg will result in an exclusive dedicated Twitter channel that would run 24*7 like a run-of-the-mill news service.
The global financial news outlet will not only curate and run content from its channels but will also have live news reporting and a bunch of verified curated videos from the content posted by Twitter users to make things interesting.
News
Mutually beneficial to both parties
CEO, Bloomberg Media, Justin Smith was quoted saying, "It is going to be focused on the most important news for an intelligent audience around the globe and it's going to be broader in focus than our existing network."
Twitter and Bloomberg had previously joined hands to provide coverage of US presidential debates, last year, which probably culminated into this comprehensive partnership at hand.
Love Business news?
Stay updated with the latest happenings.
Notify Me
Revenue
An attempt to rake sizeable revenue
There has been an increasing demand for video content in social media platforms and this initiative not only aims to fulfill the need but also to take measures to rake significant revenue for Twitter.
Twitter had reported a fall in its revenue, a first after it decided to become a public enterprise and is, therefore, hopeful that this venture would bring home profits.
Rivals
It's a highly competitive market space
It is going to be a very competitive market space, considering that YouTube is still going strong and now it has Facebook and Snapchat aggressively pushing the limits.
Video ad revenues made the lion's share of the total ad revenue Twitter managed to garner in the first quarter and time will say whether this move will make the firm show profits in next quarter.
Profit and loss
Bridging gaps to make profit
Twitter has reportedly broadcasted 800 hours of programming in Q1/17 and hopefully, this initiative will reap lucrative returns for the firm, which is suffering from losses at the moment.
Twitter's chief financial and operating officer, Anthony Noto is optimistic and he quipped "We really think we can reach audiences that are not paying for TV and are watching television on the go."