Cabinet ordinance gives RBI much-needed boost to tackle defaulters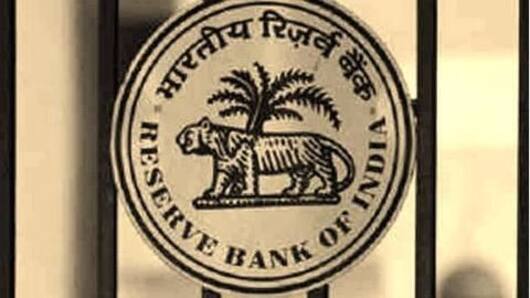 A much-needed ordinance is on the verge of being passed, which would enable the RBI to tighten its grip on loan defaulters by making an amendment to the Banking Regulation Act.
It is expected that this sanction would confer RBI with the necessary authority to take prompt action against Non-performing Assets (NPA) issues and debt dodgers.
Here's all that you need to know.
In context
Cabinet ordinance to empower RBI against bad loans
NPAs
Crippling effect of non-performing assets, bad loans
The bad loan problem has not only plagued the banking sector but has been a major thorn in the growth trajectory of the Indian economy for some time now.
PSUs are currently struggling, as non-performing assets and bad loans have reached a staggering amount of Rs. 6 lakh crore, and the prevailing measures have been severely inadequate to tackle this mess.
Amendment
Amendment to tackle India's bad loan crisis
The cabinet headed by Prime Minister Narendra Modi has, therefore, proposed an amendment to the Section 35 A of the Banking Regulation Act to boost RBI's efforts to tackle this problem head on.
The nitty-gritty of the ordinance has been in the making for quite some time now, with RBI, government and bankers mulling on the changes that should be included.
Love Business news?
Stay updated with the latest happenings.
Notify Me
RBI authority
Protection against loan recasts
Previously banks have been wary of resolving NPAs via settlement schemes or getting rid of their bad loans by selling it to asset reconstruction companies, as it would have resulted in unnecessary probes from investigation agencies.
However, this would soon cease to be a problem, as the amendment will give RBI the authority to set-up oversight panels that would shield bankers from this hassle.
05 May 2017
President approves Ordinance to amend Banking Regulation Act
President Pranab Mukherjee has given his approval for the ordinance that seeks to amend the Banking Regulation Act. The amendments seek to resolve the non-performing assets crisis.
The amendment empowers the RBI to constitute oversight committees for such banks and insulates banks from CBI/ CVC investigations.
Finance Secretary Ashok Lavasa said "these changes will make the system more effective in handling the bad loans."
Vijay Mallya
Hunt for Mallya continues
While such an ordinance is on the final leg of being passed, the hunt is still on for Vijay Mallya-India's notorious poster boy for bad loans, who has absconded to London.
A four-member team of CBI and ED, has reached London to kick start a strong "dual criminality" case against the ex-liquor baron in order to expedite his extraction.