NITI Aayog: Electric vehicles are a must for India's future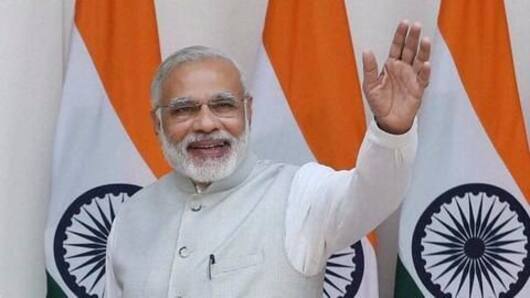 The Indian government is ready to embark on its most radical challenge of making electric vehicles the norm rather than an option in the coming years.
According to Reuters, a 90-page draft, which will serve as the blueprint for the entire exercise, has been submitted by the government think tank NITI Aayog.
Here is all you need to know about this initiative.
In context
Electric vehicles over hybrids, says NITI Aayog
Anti-pollution
A pollution free, cleaner India
NITI Aayog, which is spearheaded by PM Modi himself, seeks to counteract against the rising pollution by promoting electric vehicles as the cleaner option.
Major cities all across the country have been suffering with pollution, which NITI Aayog wants to alleviate by replacing all the fuel guzzling and pollution spewing vehicles with electric vehicles that do not leave behind any harmful carbon footprints.
Hybrid or electric
Hybrids are okay, fully electric is better
The report, titled "Transformative Mobility Solutions for India" will soon be made available to the public and it will also mark a significant change in the government's current stance.
While the previous policy pushed for hybrid vehicles that used both fossil fuels and electricity to meet its needs, the new policy aims at eliminating fossil fuels altogether to go entirely environment friendly.
Love Business news?
Stay updated with the latest happenings.
Notify Me
Indian automakers
Automakers are not going to be happy
The Reuters report said that "India's potential to create a new mobility paradigm that is shared; electric and connected, could have a significant impact domestically and globally."
Although a welcoming change, but it's surely going to make the automakers uncomfortable as the wounds of going BS-IV from BS-III and the subsequent loss due to it, is still fresh in their balance sheets.
Radical measures
Major suggestions made in the report
Some of the major steps suggested in the report include, making use of the tax revenues accrued from the sale of fossil fuel vehicles to create charging stations for the electric vehicles and setting up a battery plant by the end of 2018.
India is probably going to follow China's radical measures to promote electric vehicles which include massive subsidies and major tax benefits.
Battery price
Solving the battery problem would go a long way
Battery prices are one of the major concerns when it comes to electric vehicles, as they spike up the prices and if the government can provide batteries at a subsidized rate, automakers would be enthusiastic about making investments to make it a reality.
Therefore, the report is pushing for 250MW per hour battery plant which will be capable of reaching 1GW by 2020.
Pollution free
Go green, new mantra for a pollution burdened nation
The report also proposes, "Limit registration of conventional vehicles through public lotteries and complement that with preferential registration for electric vehicles, similar to that in China."
This ambitious report, if okayed, aims to achieve its goal through a 15-year plan of action which will be carried out by the government in three phases starting from 2017.
Here's to a pollution free India!
02 Jul 2017
Master blaster Sachin Tendulkar bats government's initiative of electric cars
After Power Minister Piyush Goyal announced an all-electric car fleet by 2030, Sachin Tendulkar too gave a thumbs-up to the government's initiative saying that rising pollution levels in India would be reduced.
Tendulkar said that electric vehicles provided what normal internal combustion engines offered and is environment friendly.
Sachin added that the advent of electric cars would help in making a greener planet.