Oppo wants to invest in Indian start-ups to topple Samsung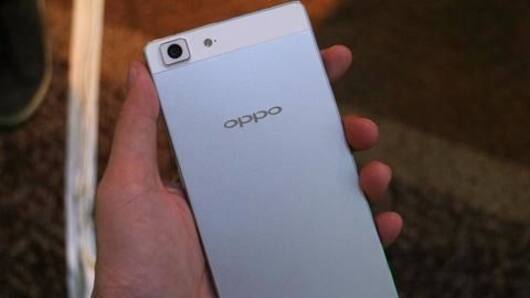 Oppo might have lost the top-smartphone-seller tag in China to Huawei in the first quarter but that doesn't mean it's going to stop anytime soon.
Oppo's eyes are set in India, where it is seeking to invest in Indian mobile Internet start-ups and integrate third-party services with its OS to make it more India specific.
Here's all you need to know about it.
In context
Oppo wants to invest in Indian start-ups
Competitors
Customization is the key
The Chinese smartphone maker is going to leave no stone unturned in its current bid to take the rein of the smartphone race by dethroning Samsung.
Their move is akin to that already taken by companies such as Micromax and Xiaomi, which have shelled out sizeable investments in India to make their devices unique by intense customization of their devices via native app integration.
Indian market
The Indian market is lucrative, but challenging
The Indian market has a motley of smartphone players and it becomes pivotal to stand out from the crowd to make their mark, especially, when such a huge market is in the offing.
The competition is intense as even Apple, which is more on the luxury end of the segment, is eyeing for a market share and Nokia is planning to make a huge debut soon.
Love Business news?
Stay updated with the latest happenings.
Notify Me
Action
The wheels are already in motion
Will Yang - brand director, Oppo India, said to ET, "We have an investor department in China, and they look for mobile internet start-ups and companies to invest in...We are looking for similar companies or start-ups in India…we can make investments."
Oppo already owns 10% market share in Indian markets, according to Counterpoint Research and this move would further help to fortify their stance.
Rivalry
Samsung is still at the top
Samsung is still the leader in the Indian smartphone market with a comfortable footing of 26% market share but Oppo plans to change that.
Will Yang - brand director, Oppo India said, "We aim to achieve either no 1 or No 2 position in India. Samsung is the number one player, and our aim is to compete with Samsung and no other brands."
High-end smartphones
Radical change in approach
The smartphone maker is not shy of taking risks and plans to stop entry level phones altogether.
"As a strategy, we would probably stop entry level. As positioning of the brand even in China, we focus on mid and premium segments. Entry-level is not our focus area as it provides less user experience," said Will Yang - brand director, Oppo India.