Godrej Consumer Products now has Nisaba Godrej at the helm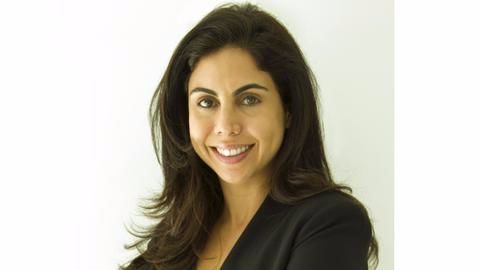 The reins of Godrej Group's crown jewel, Godrej Consumer Products, have been passed on from industrialist Adi Godrej to her daughter Nisaba Godrej, who earlier was the executive director of the company.
The old gives way to the new and it's heartening to see the 39-year-old at the helm of the affairs of a 120-years-old Indian business.
Here's all you need to know.
In context
Godrej empire now has Nisaba calling shots
Family matters
Handling the family business
This change of affairs puts Nisaba Godrej among the echelons of few young women, who are shaping up the business landscape of modern India.
Nisaba's elder sister Tanya Dubash serves as the executive director and chief brand officer of the Godrej Group and her younger brother Pirojsha Godrej is the executive chairman of Godrej Properties.
Women empowerment
Women at the top
Adi Godrej said, "The foundations of GCPL are extremely strong. This is an opportune time to transition to a new chairperson, who will lead the company in its next phase of growth."
At a time when debates on lack of women at the top are continuously raging, Nisaba serves as a beacon of hope by being instrumental in GCPL's growth and now heading it.
Love Business news?
Stay updated with the latest happenings.
Notify Me
Previous Records
The business acumen at play
Nisaba Godrej is considered the mastermind behind the firm's 2007 Project Leapfrog, which was aimed to boost the firm's market consolidation and domestic organic growth via acquisition and modernization.
She was also the driving force behind the firm's decision to invest in emerging markets overseas, which paid off immensely as the firm now gets almost half of its revenues from foreign markets.
GST
Adi Godrej's take on the Goods and Services Tax
Industrialist Adi Godrej has been an ardent supporter of GST that is slated to come into effect from July and had said that only tax evaders need to fear the new bill.
Godrej said, "First of all, evasion of indirect taxes will become very difficult. So, people will be compliant, that means government revenue will go up because evasion will come down a lot."
Details
A little bit of Godrej in outer space
India's latest communications satellite GSAT-15 apparently had a Godrej hand behind its success.
Godrej Aerospace, which was also a part of India's Chandrayaan and Mangalyaan missions, had provided parts "such as the first stage strap-on Vikas liquid propulsion engine, second stage strap-on Vikas liquid propulsion contour engine and indigenously developed thrust chambers for third stage cryogenic main and steering engine," according to the firm.
Adi Godrej
Future plans on the anvil
Adi Godrej in a CNBC-TV18 interview said, "Acquisitions would be a big part of GCPL's growth. It has been already. Now companies we have acquired have started growing organically also. So, we expect that to be a strong growth factor for GCPL in the future."
Adi Godrej said the firm is focusing on building brands and also at innovation to make consumer products affordable.