IT industry is in disarray, as layoff panic hits employees
Business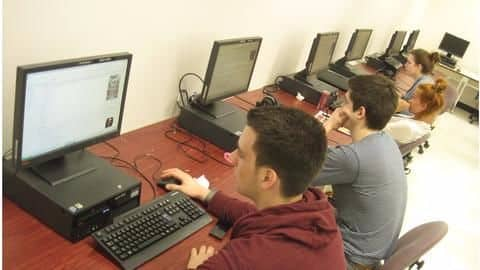 The IT sector is currently going through a retrenchment drive to let go of "underperformers", an exercise which would result in 56,000 engineers losing their jobs, according to Mint.
These merciless layoffs by the IT firms to remain profitable has resulted into employees venting out their displeasure over social media and filing petitions to safeguard their interests.
Here's all the chaos that has ensued.
IT industry
The fear of being termed an "underperformer"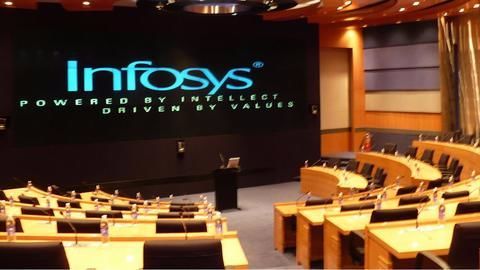 The seven major IT players employ around 1.24 million and these "underperformers" represent 4.5% of their current workforce.
According to reports, Cognizant will let go of 15,000 while Infosys will give pink slips to 3,000 employees; others are expected to follow suit.
Employees are apprehensive, as rumors of more such layoffs are surfacing every passing day.
Cognizant
Cognizant employee: "This is like a nightmare for me"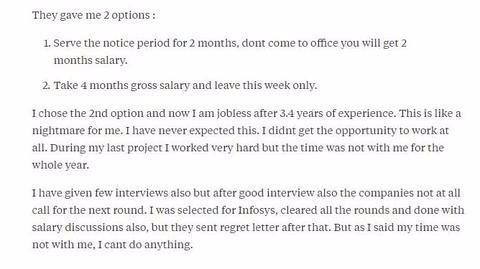 Quora is buzzing with statements regarding the layoffs.
A Cognizant employee writes, "They gave me 2 options: Serve the notice period for 2 months and don't come to the office you will get 2 months' salary or take 4 months' gross salary and leave this week only."
Therefore, "I chose the 2nd option and now I am jobless after 3.4 years of experience."
Automation
Words of automation are doing the rounds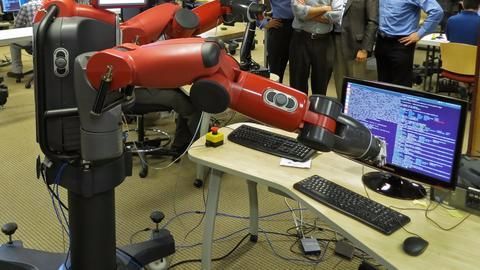 IT is also mulling on increasing automation to cut costs.
An IT employee told ET, "Imagine someone with eight years of experience in something like manual testing. His job is going away due to automation. Imagine facing that and having a home loan or a child at a private school. There is huge human cost to this change and it will hit us. "
America first
More firing to support USA hiring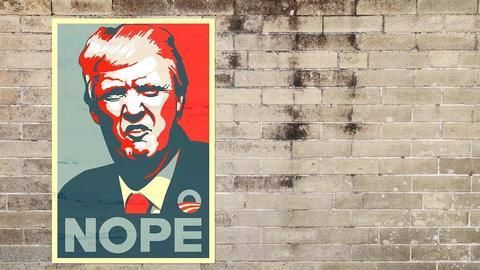 All IT firms will now have to hire overseas, thanks to Trump's 'Put America first' policy and the H-1B hiccups; and IT employees believe, this hiring will come at the expense of more Indian employees getting fired.
"Everyone is worried. There is so much talk about layoffs because of automation and needing to pay for US hiring. There is a new rumor every day."
Forced resignation
Cognizant to answer Telangana government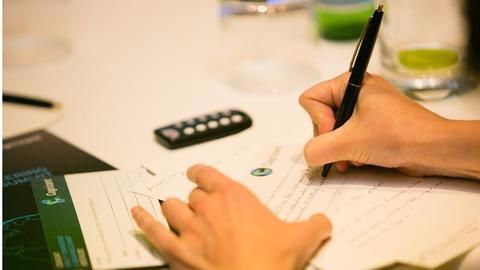 According to reports, The Forum for IT Employees (FITE) has filed a petition against Cognizant saying, "…the employees are forced to sign a voluntary resignation letter so that it cannot be claimed as termination. Because of this, employees are not getting the compensation, they are eligible for."
The IT firm has asked two weeks' time from the state labor department to answer the petition.
End
There's more to come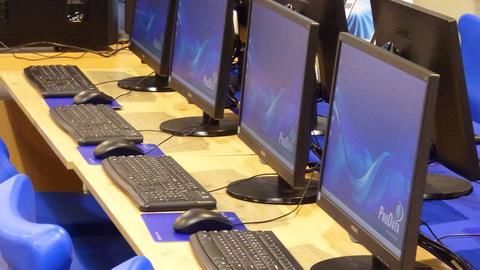 A lot of things have gone awry; IT firms didn't adapt to new technologies in time, Trump's policy hit them in the guts, and the forecast is bleak.
IT firms are, therefore, culling employees mercilessly, which is leading to panic and petitions against them.
Only time will tell how the Indian IT sector story unfolds.
This is just the beginning of the end.