Indian millennials are now raking smart money via p2p lending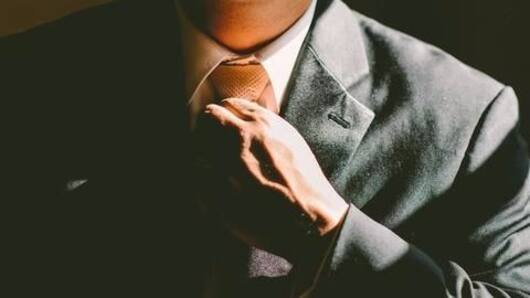 The future belongs to millennials. According to a 2013-14 economic survey, by 2021, 64% of India's working age population will be within the age group of 20-35 and they will fuel India's meteoric economic growth.
This is 2017, four years at hand and the Indian millennial is changing rules of the game by availing and funding peer-to-peer lending for investment.
Here's all about it.
In context
Indian millennials eye p2p lending for quick returns
Investment
Have cash to spare? Will invest
Traditional investments are fine, maybe a dab at the stock markets to get the money moving but right now the millennials are veering towards peer-to-peer (p2p) investment opportunities to enhance their finance portfolio.
The idea is to give the minuscule rate of return or the prolonged lock-in period of traditional returns a wide berth and invest in something that gives quickly assured returns.
Hassle-free
Investing within one's limits
The beauty of delving into p2p lending as a business opportunity is the fact that you don't need to have a bucket load of money to start with; one can start with an amount as low as Rs. 5,000.
The entire process doesn't require tedious paperwork as transactions are done online and both the investments and returns are quickly processed with proper digital trail.
Love Business news?
Stay updated with the latest happenings.
Notify Me
Safe
Investing money on well defined choices
In p2p lending platforms, the lenders have the option of choosing where they want to invest their hard earned money, defined by categories of high, medium or low-risk borrower profiles.
The borrowers, who avail investments through this platform are stringently screened and have to provide bank statement records, present CIBIL rating etc, after which they are sorted into risk profiles.
Investors
New age lenders of the market
These p2p lending platforms also offer a principal protection option, insulating lenders helping first-timers to stabilize.
The major chunk of investors, some of whom as young as 25, are salaried individuals looking to supplement their income.
There are even investors, who come from a traditional money-lending lineage, who prefer a well structured and more fail-proof way of lending than erstwhile practices.
Exploring
Venturing into a brave new world
"When we started out in 2015, 80% of the lending was done by 10-15 large investors. Now we have 1,500 investors, 30% of whom are under 30," Raghavendra Singh, co-founder, i2iFunding said to ET.
The platforms are flourishing, thanks to the motley of serious investors and curiosity of "I didn't need the money, but I wanted to see exactly how it works", among professionals.