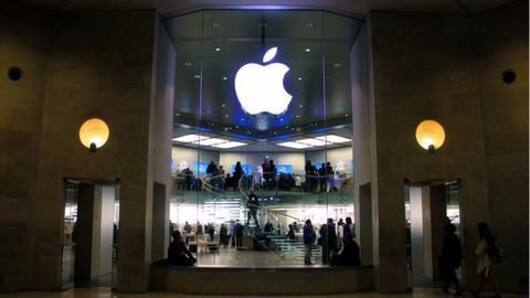 Apple acquires Lattice Data to strengthen its AI base
As an effort to establish a stronghold in the AI business, Apple has now acquired Lattice Data by paying a rumored amount of $200 million.
Lattice Data develops artificially intelligent inference engine that works on unstructured dark data from the Internet and turns it into usable information.
Here is all you need to know about the acquisition and dark data.
20 engineers have taken the leap, according to source
According to TechCrunch, their source told them that the deal was signed a few weeks ago and about 20 engineers have joined Apple from Lattice Data, a firm that has stayed predominantly under radar ever since its inception in 2015.
"Apple buys smaller technology companies from time to time and we generally do not discuss our purpose or plans," an Apple spokesperson informed TechCrunch.
How is the deal beneficial for Apple?
If TechChrunch's sources are to be believed then Lattice had already been "talking to other tech companies about enhancing their AI assistants," which means the acquisition can be beneficial for Siri.
Lattice, with its technology, can make that outside data useful and thus provide Siri the ability to find obscure information and tackle commands more accurately.
Love Business news?
Stay updated with the latest happenings.
Yes, notify Me
Staying ahead in the race
AI assistants generally depend on structured data to enhance and provide meaningful information to the users, but they can't resolve the massive amount of data that a user creates outside of that.
Since Apple is trying to foray into the smart home assistant space to compete with Google Home and Amazon Echo; this could certainly give the tech giant an edge over the rivals.
What is dark data?
Dark data is the operational data that the digital world generates and stores but doesn't use, such as, pictures uploaded on social media, text messages etc-most of these data is left unutilized.
As Gartner describes, dark data is the "information assets that organizations collect, process and store in the course of their regular business activity, but generally fail to use for other purposes."
Making use of the dark data
According to IBM, 90% of the data that exist today, was developed and stored at least two years ago and around 70-80% of that data is still unanalyzed and thus, unusable.
An example of dark data is the server log files that firms accumulate but lie unused.
A firm such as Lattice Data can brush up that data using machine learning for proper use.