Business
How is this 'one-male dating app' competing with Tinder?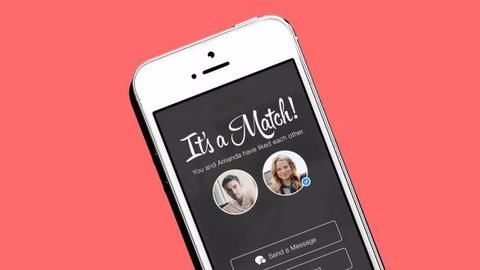 Dating giant Tinder has filed a legal objection to the name 'Shinder', an app featuring just one male date.
The app was the brainchild of Simon Simove of Britain. When he didn't find luck on Tinder, he went ahead and invented an app, where he is the only male date available.
But Tinder poured water on his dreams when he went to trademark it.
In context:
Tinder vs Shinder: A tale of two apps
Shinder

The story behind Shinder, the app
Simon Simove, a British bachelor, wanted a date, but kept striking out on apps.
To attract females, he came up with quirky techniques; once he photoshopped himself bursting out of a Kinder Surprise Egg and called it Tinder Surprise.
So after nine months, three different coders and "a huge amount of stress", he came up with Shinder.
So what does Shinder do?

If registered women swipe left, the app declares, "You dodged a bullet there, Shed is extremely high maintenance." Those who swipe right are notified if Simon likes them back. Men can sign up too, but are greeted to a "Simon is heterosexual" message.
Love Business news?


Stay updated with the latest happenings.
17 May 2017

How is this 'one-male dating app' competing with Tinder?
Elevator firm Schindler also threatened!

Tinder filed a Notice of Threatened Opposition, which means it can formally oppose Shinder's trademark later. Surprisingly, Simon was also contacted by elevator firm whose name sounds similar: 'Schindler'. Schindler wanted him to commit to never entering the elevator or escalator industry.
Rebuttal

But Simon's not bothered
Simon clarified he had no interest in the elevator market. He didn't feel he was a threat to Tinder either.
"I think it's a case of a big corporate giant looking at an entrepreneur who sees the world differently and being punitive," he said. "It's unlikely that the female population will stop using Tinder and start using Shinder."
Inventions

Other inventions by the quirky creator
Simon's quirky inventions include the "Control-A-Man/Woman/Boss/Cat" range of remotes, the 50-page "Fifty Shades of Gray" book that just had different shades of gray, and the completely blank book named "What Every Man Thinks About Apart From Sex".
He once changed his name to "God". When HSBC Bank suspended his account and asked for a two-word name, he said he would use "Almighty God".