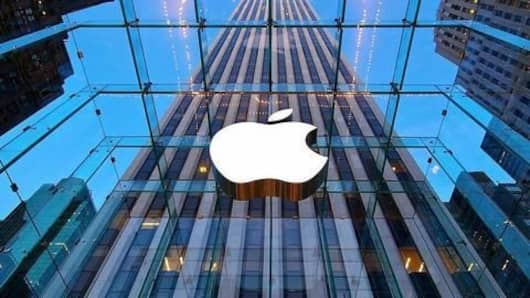 Apple's "Made in India" phones will become available very soon
Apple, which has been haggling with the Indian government for some time now to get preferential benefits, has finally settled down.
According to reports, it has finally started the initial production of a small number of iPhone SEs in its Bengaluru plant.
Now it remains to be seen if the tech-giant manages to consolidate its stance in Asia's second-largest market.
Here's all about it.
iPhone SE will be available within this month
Apple told TechCrunch in a mail, "We are beginning initial production of a small number of iPhone SE in Bengaluru. iPhone SE is the most popular and powerful phone with a four-inch display in the world and we'll begin shipping to domestic customers this month."
Apple now has a solid footing in a market that was dominated by its rival Samsung.
Apple may actually become the next big thing
Kantar Worldpanel report said that, although Samsung is still the most preferred brand with 26% market share in India, Apple with 15% market share is slowly catching up in the race.
The report marks Apple as the second most preferred brand in India. Although it has sold 3% of total smartphones in Q1, 2017, it now has "Make in India" branding to improve chances.
Love Business news?
Stay updated with the latest happenings.
Yes, notify me
Why is India so crucial for Apple?
Tim Cook said, "We believe, particularly now that the 4G infrastructure is going in the country (in India) and is continuing to be expanded, that there is a huge opportunity for Apple there (in India)."
A billion dollar market veering towards digitization, where smartphone penetration is growing 16% y-o-y and 4G infrastructures are gaining major traction - all these make India alluring for Apple.
Xiaomi also has a strong presence in India
Xiaomi already has two plants in India and recently opened up its first Mi Home store in Bengaluru.
The mobilemaker said that this offline store will have a stock of all the products it has released in the Indian markets and it has plans to open 100 similar Mi Home Stores in the country; Delhi, Mumbai, Hyderabad, and Chennai are next in line.