IT "bridge is falling down," taking thousands along with it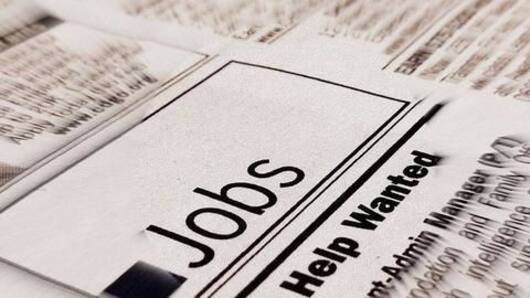 There is panic on the streets, as hordes of engineers are being handed pink slips by IT majors, citing that they were under-performers and didn't meet the standards set in appraisal review.
You can't blame it all on Trump, everything hit the industry at once: H-1B policy, automation, cost cutting.
Where does that put an engineering student, when he's out looking for a job?
In context
IT sector tremors will unhinge graduate prospects
Resume
Gloomy clouds sans silver lining
The writing on the wall is not mincing words; there will be more chaos till the IT sector manages to lick its wounds and get back on its feet once again.
The picking is going to be slim and in many cases, a person, who is sitting beside you for a job interview, will have more years packed in his resume than yours.
IT
Nothing to cushion the free fall
This is going to be the scenario for some time, as the IT sector is plummeting and there are no parachutes to protect from free falling.
ASSOCHAM's circular reads "Nearly 86% of the H-1B visas issued for workers in the computer space go to Indians and this figure is now sure to be scaled down to about 60% or even less."
Love Business news?
Stay updated with the latest happenings.
Notify Me
Job
Job prospects are bleak
Campus recruitments are not doing miracles either, according to an HT report, campus hiring has gone down to 66% from 79%, noticed last year.
Head Hunters India projects that for the next three years, the IT sector will let go of in between 1.75 lakh to 2 lakh employees annually, to sustain itself while increasingly veering towards automation to pick up the slack.
Graduates
The slowly ticking time bomb
At the same time, engineering colleges have been growing up like mushrooms, somehow keeping up with the old age notion that if anyone wants to go ahead in life, he/she has to become either an engineer or a doctor.
Indian universities have been churning out 1.5 million engineering graduates annually; on a robust year around 500,000 are absorbed while others remain unemployed.
Survey
A fresh direction
An interesting phenomenon was noticed in LinkedIn's annual job report; it showed that the youth still want to try their luck for a job with the IT sector majors but the top preference is Indian start-ups.
It is almost like a battle between the age-old and new, while IT sector has always been alluring, start-ups are enterprises that didn't even exist 10 years ago.
Options
The time has come to take a call
There are two very well defined options here.
The first is to ride out the storm and see where it lands you, if there is low then there will be high. Will the high come tomorrow or after a decade, that's debatable.
Second is to start looking for options that are open to the same degree but outside traditional spheres.
Good luck!