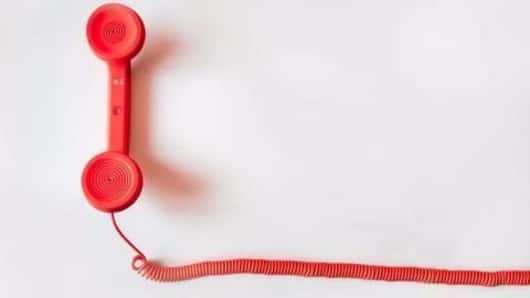 TRAI says, India reached 1.2 billion telecom subscribers in March
According to data published by TRAI, telephone subscribers rose at a monthly rate of 0.51% and reached 1.2 billion in March from 1,188.55 million noted in February.
Tele-density now stands at 92.98 from 92.59, urban subscription rose to 692.97 million from 692.15 million and rural subscription is making a strong jump from 496.39 million to 501.61 million during this period.
Here's more about it.
6.30 million mobile number portability requests in March, Jio effect?
Total numbers of mobile number portability (MNP) requests increased from 266.73 million in February end to 272.76 million in March end; 6.03 million requests were made in March alone.
Wireless subscribers stood at 1,170.18 million in March from the 1,164.20 million in February, whereas, wireline subscribers reached 24.40 million from 24.35 million during the same period of time.
BSNL rules wired broadband, Jio in wireless
According to TRAI data, the broadband service providers, which had 87.48% of the market share were Reliance Jio with 108.68 million subscribers, Bharti Airtel with 49.13 million, Vodafone with 37.72 million, Idea Cellular with 24.70 million and BSNL with 21.67 million subscribers.
BSNL, with 9.98 million subscribers, reigns in wired broadband services and Reliance Jio, with 108.68 million subscribers, leads the wireless broadband services.
Love Business news?
Stay updated with the latest happenings.
Yes, notify Me
Jio stands at number 4, expect more growth
Reliance Jio added 58.39 lakh subscribers in March alone, which made it the fourth largest Indian telecom operator with 10.86 crore subscribers; it currently enjoys 9.29% of the market share.
Mukesh Ambani has promised further investments in Reliance Jio and it's expected that its upward trajectory in the coming days will be higher than the 8.83% that it had made from February to March.
Private satellites for better Internet
TRAI has suggested that private sector enterprises should be allowed to launch satellites in earth's low and medium orbits in order to ensure that Internet connectivity reaches even to the most remote areas.
TRAI chairman R.S. Sharma said, "We should allow anyone to step in to send these satellites. These orbits are ideal for expanding broadband penetration in the country, especially in the North-East."
TRAI mulls on proposal to fix speed anomaly
According to reports, Telecom Regulatory Authority of India is now mulling on a proposal, which will make it mandatory for the service providers to specify the minimum speed offered in their mobile data packs.
An official told Moneycontrol, "We have a situation today where in a certain area, a 3G service is faster than a 4G one…TRAI wants to remove this anomaly."