Tesla will not be plying on Indian roads anytime soon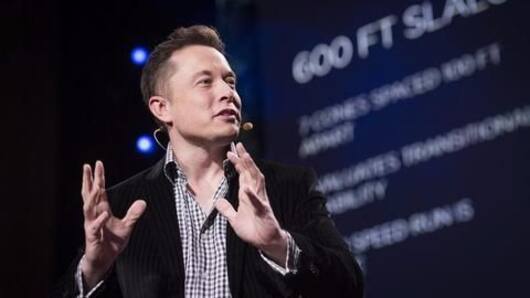 Tesla's Model 3 is capable of reaching 60kmph from zero in 6 seconds and it gives 215 miles mileage on a single charge; it's a technological marvel, environment-friendly car and it's also a car that will not be available in India anytime soon.
In response to a twitter query, Elon Musk replied that Tesla's India launch plans are on hold.
Here's all about it.
In context
Musk delays Tesla's India launch, cites regulation hiccup
Snag
What led to this delay?
According to the plan, Tesla should have ideally launched its products in India this year, however, while replying to the query by a Twitter user, Musk replied that the launch was on hold.
The reason, "Maybe I'm misinformed, but I was told that 30 per cent of parts must be locally sourced and the supply does not yet exist in India to support that."
Anticipation
The excitement had already built up
This is a major let down, considering in 2015; Musk had suggested that Tesla might set up a "Gigafactory" in India to make the batteries for Tesla models, which would be plying on Indian roads.
According to reports, Paytm founder Vijay Shekhar Sharma, Seedfund co-founder Mahesh Murthy, fitness band GOQii's Vishal Gondal and Voonik chief executive Sujayath Ali had all booked the Model 3.
Love Business news?
Stay updated with the latest happenings.
Notify Me
Norms
Clearing up the misconception
There is, however still hope, as several industry brasses and government officials have clarified, conditions stipulated for local sourcing do not apply for auto firms.
SIAM's Sugato Sen also mentioned that vehicles, which are below the $40,000 mark attract an import duty of 60%, (Tesla's model 3 costs $35,000), moreover, semi-knocked down units and completely knocked down units get 30% and 10% duty, respectively.
Hub
A proposal is already on the table
A senior official told ET, "We've offered them all help to support manufacturing here. The minister wants India to be Tesla's Asia manufacturing hub and the company was conveyed that during his visit to Tesla factory last year. We'll facilitate whatever help they need."
Tesla is yet to commit to the proposal extended towards it.
Musk
Make in India offer
Tesla and Indian government should get this hiccup sorted.
Everything looks good from this end, "In case there's a formal proposal, the company will get all incentives that are available for automobile sector under Make in India. In case they seek anything specific we'll try to facilitate it, if permissible under the existing manufacturing policy," said a senior roads ministry official.
Musk, your move.