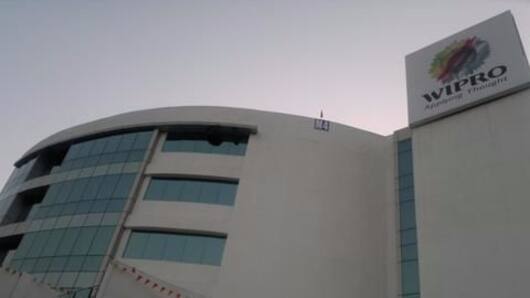 Wipro layoffs are more of a Bot-issue than Trump scare
IT sector is facing too many obstacles all at once. First, it was the Trump wave and now it's the rise of automation.
Automation is a necessary step but it doesn't bode well for employees. Wipro, which allegedly plans to lay off 10% of its workforce, claims it has managed to get productivity worth 12,000 employees via automation.
Here's all about it.
12,000 employees vs. 1,800 HOLMES bots
According to reports, Wipro deployed HOLMES bots in IT services for customer engagement, as a part of its Project NextGen initiative and it has been a resounding success.
India's third largest IT major now deploys 1,800 HOLMES bots that use a natural language processing (NLP)-based chat interface and have managed 140 plus customer engagements successfully in FY17, equalling to the productivity of 12,000 employees.
Wipro's Project NextGen
Project NextGen was kick-started in 2015 in collaboration with McKinsey with the goal of improving productivity and create more automated work process.
According to reports, last year, Wipro managers were asked to execute projects with less manpower and were substantiated with mechanisms by Mckinsey for boosting productivity.
Insiders claimed this was the dry run to cushion the loss of productivity for present downsizing.
Love Business news?
Stay updated with the latest happenings.
Yes, notify me
Increasing productivity by slashing breaks
The exhaustive list of suggestions by McKinsey to cut down the flab and increase productivity included slashing coffee breaks, ban of smartphones, real-time monitoring of actions taken on issues raised by clients to achieve same productivity with 10-15% less manpower.
Automation was a big part of this initiative and employees were guaranteed that this exercise will not lead to a retrenchment in the future.
Simulation before retrenchment
A senior-ranking manager at Wipro said to Moneycontrol, "Project NextGen began very well and a few hundred senior managers were appointed as change leaders who would implement McKinsey's recommendations. But what we did not realize was that it was a simulation of sorts to downsize later."
Automation and cutting avenues worked and as a result, Wipro employees are now being handed over pink slips.
Bringing down the "Bulge-Mix"
According to reports, The IT major is also bringing down its "Bulge Mix", the average work experience of a team, to less than four years in its bid to stay ahead in the race.
If it's true, this may lead to handing over pink slips to more of Wipro's mid-level and senior tier employees in order to cut costs in the near future.
Wipro's stance on the issue
Wipro, however, said to Moneycontrol that "Employees who are involved in such (automation and cost cutting) projects are then retrained and upskilled to be redeployed to handle higher value tasks."
They also said, "There is no plan to change the Bulge Mix. We will continue to hire skilled resources at the middle and senior levels from the market."
Automation is sadly inevitable
It is certain that automation will play a major part in IT sector's future, as several aspects that now require manpower will be taken over by digital counterparts.
Implementing such processes will reflect positively on the quarterly results but this is, perhaps, not the best news for IT employees, who are already in trouble.