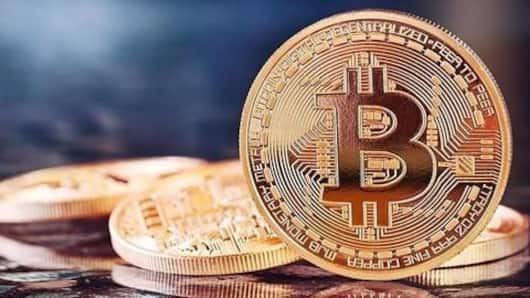 World's largest bitcoin exchange crashes due to traffic
The world's most used cryptocurrency, bitcoin, has seen a sustained rise since April'17, but over the last few days, it went wild.
It is now worth almost double an ounce of gold; a single coin is priced at about Rs. 1.61lakh.
Unprecedented levels of bitcoin trading and traffic saw the world's most funded bitcoin exchange, Coinbase, crash and become inaccessible to users for hours.
What is a bitcoin?
Invented by an unknown programmer(s) under the name Satoshi Nakamoto, bitcoin is a cryptocurrency and a digital payments system introduced first in 2009. It's a peer-to-peer system where transactions take place without any intermediary. Transactions are recorded in an unalterable publicly distributed legder called blockchain.
Bitcoin valuation explosion
Bitcoin hit the $1,000 mark first in 2013, and again in late December 2016 and continued to grow consistently into 2017.
From December 2016 to April 2017, the valuation of one bitcoin grew by $343.
On 20th May, bitcoin crossed the $2,000 mark, and continued to grow until yesterday, when, after hitting $2,805 on Coinbase, it fell to $2,307, and finally stabilized at $2,475.23.
Love Business news?
Stay updated with the latest happenings.
Yes, notify me
Mining and buying bitcoins
Bitcoins work without a central repository or a single administrator, and is thus divorced from banks and governments, making it the world's first decentralized digital currency. Using computer hardware, people can theoretically "mine" bitcoins, or purchase them from exchanges like LocalBitcoins and Coinbase.
Causes behind the explosion in bitcoin valuation
Several factors contributed to the spike in the value of bitcoins.
On 3rd April, Japan legalized bitcoin as a payment method.
Following Japan's announcement, on 11th May, Russia's biggest online retailer Ulmart announced that it would accept payments in bitcoins.
To top it up, on 23rd May, the Digital Currency Group representing 58 companies in 22 countries reached a scaling agreement for bitcoin.
The magic number
Bitcoin was designed in a way such that there can exist only 21 million bitcoins. Bitcoins have three sub-units, the millibitcoin (1/1000th of a bitcoin), the microbitcoin (1/1,000,000th of a bit coin), and a satoshi (1/100,000,000th of a bitcoin).
The future of bitcoin
Users predict that 24% of all bitcoins will have been issued by 2024.
Although the currency has been unstable historically, going by the current trend, the future seems bright.
Pundits believe that the bitcoin will soon reach the $10,000 mark once scaling up starts.
However, according to Jeremy Liew, the first investor in Snapchat, bitcoins will hit the $500,000 mark by 2030.
Spikes in valuations of other cryptocurrencies
Bitcoin isn't the only cryptocurrency to see a surge in valuation.
Ripple, which enables banks to send real-time payments across networks, saw a 1000% increase in valuation, making it the second-most valuable cryptocurrency.
Similarly, ethereum, a cryptocurrency for developers, saw a 200% increase in valuation.
Bitcoin currently represents only 47% of the cryptocurrency market, down from 80%, owing to rises in valuation of others.
The market cap of cryptocurrencies
Currently, the total market cap of cryptocurrencies stands at $70 billion (of which bitcoin commands $32.92 billion), which is insane considering that there is no basis for valuation. However, cryptocurrencies replacing a global store of value like gold seems unlikely as of now.