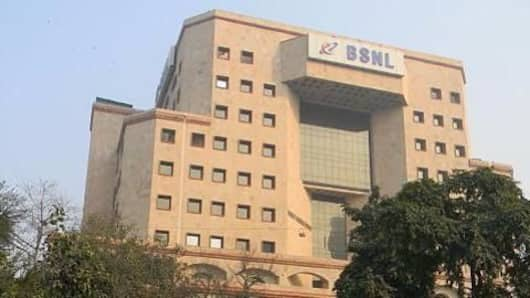 BSNL ups the ante, will now offer satellite phone services
Union Minister Manoj Sinha had earlier said that, although, BSNL may have stood for 'Bhai Sahab Nahi Lagega' in the wake of Digital India, it is now 'Behtar Seva Ki Nai Lagan.'
BSNL has been earnestly trying to shed its "poor service provider tag" and to make good on its promises; and it'll now offer satellite phone services to citizens.
Here's all about it.
Call drops will become a thing of the past
Within 2 years, the Indian state-owned telecommunications company will provide the Indian citizens with satellite phone service, which is noteworthy, as a satellite service would work even in the remotest areas of the country and it can't be disrupted by any natural calamities.
This essentially means a mobile service connection that has no call drops, no poor connectivity issue, and no hiccups.
How is it different?
Traditional phone towers have a range radius of 30 km and the service is better or worse depending on your distance from the tower.
BSNL service will rely on signals directly from satellites, which are located about 35,700 km far away in the earth's orbit and can also be used if one is on a flight or traveling by a ship.
Love Business news?
Stay updated with the latest happenings.
Yes, notify me
Service will be rolled out in phases
BSNL Chairman, MD Anupam Shrivastava was quoted saying, "We have applied to International Maritime Organization. It will take some time to complete the process. In 18-24 months, we will be in a position to open satellite phones service for citizens in a phased manner."
BSNL will use INMARSAT's 14 satellites and the service will first be offered to first government agencies and then citizens.
Pricey for now but rates will drop
The call rates are expected to be steep in the initial stages, around Rs. 30-35, but it will eventually come down.
Shrivastava said, "Once we open it for citizens, the whole dynamics in the market will change. The volumes will bring down the cost of service. We are charging only Re 1 over the cost that satellite firm will bill to us."
Garnering volume will be the key
It is going to be a costly affair, as "satellite phones also cost Rs. 40,000 and more" and "all the satellite phones are imported at present."
However, BSNL is hopeful that, "Once we open it for citizens…huge volume can attract satellite phone manufacturers to set-up their unit in India. We expect it to create a new ecosystem of satellite services in the country."
Security concerns have been addressed
There is an underlying security concern as well, as the telecom regulatory body TRAI believes, satellite communications can be intercepted by foreign agencies.
However, Srivastava said the new service has been fortified with the legal interception and monitoring system (LIMS) and "BSNL has set-up gateway with INMARSAT to address security concerns among government agencies. Now, there are no more issued related to security."