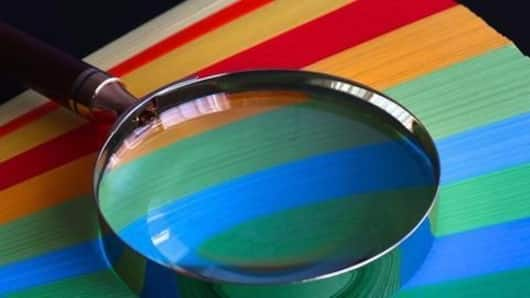 ICAI to check if banks misreport bad loans
According to reports, Institute of Chartered Accountants of India (ICAI) has requested information pertaining to the bad-loan estimates provided by certain lenders and the central bank, from Reserve Bank of India.
The institution's financial reporting review Board (FRRB) will also take a look at the 2015-16 financial statements of Axis Bank, Yes Bank and ICICI Bank, according to Mint's source.
Here's all about it.
What exactly happened
In a written reply to Mint, dated May 24, ICAI spokesperson said that it has asked for "specific information/details such as details of inspection by RBI with relevant documents to be made available to ICAI and further requesting them to file a formal complaint, if they so desire."
Reserve Bank of India refrained from answering Mint's query on the same.
What prompted this action?
According to the statement provided, ICAI will mull on the "further course of action in terms of the disciplinary provisions prescribed under the Chartered Accountants Act, 1949," by taking into account the documents at hand.
The banks in question have reported a steep divergence between "their asset quality classifications and provisioning for 2015-16 and what the RBI deemed necessary" and that prompted the inquiry.
Love Business news?
Stay updated with the latest happenings.
Yes, notify me
How much do the estimates differ?
Banks have been asked to make a mandatory disclosure if divergence crossed 15%.
Yes Bank stated in its 2016-17 report that its bad loan classification differed from the RBI mandate, by a margin of Rs. 4,176 crore; 558% more than what it had filed last year and Axis bank's bad loans have hit Rs. 9,478 crore i.e. 156% more than its previous year's disclosure.
Concerned banks have not yet replied
In case of ICICI Bank, the divergence was marked at 19.5% and all the banks reported that their latest audited results accurately depicted the brunt of divergence.
ICICI and Yes Bank didn't reply to Mint's query, while Axis Bank said it was not aware of any such query and "as a responsible institution, Axis Bank would respond to any query."
Course of action
The financial reporting review board has also been instructed by ICAI to communicate with the auditors of the respective banks to comprehend the discrepancy between the statutory and RBI audit, Mint's source informed.
Mint experts said that although RBI has stated the discrepancies in its audit earlier, but asking lenders to make the divergence public is a first.
What may have happened
There can be several reasons for such discrepancy, according to experts.
"The difference could arise due to the sample of accounts being considered. For instance, the statutory auditors audit a sample of accounts given by the banks whereas RBI during its inspection audit takes a random sample," said a former RBI official to Mint.
"Qualitative divergences" may have occurred
Another reason for such a stark difference could be the reason that, although a loan account is being serviced regularly at a particular bank, the loan borrower could have been defaulting on a loan that he has taken elsewhere, earning it a "non-performing" tag from RBI.
Thus, it might just be a case of "qualitative divergences", where the classification of loans differed.