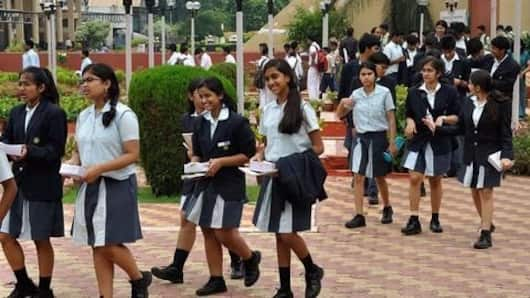 India's education-tech space to be Rs. 12,669cr industry by 2021
Education in India is a subject of stark contrasts.
There are regions where the standard of education is munificent and as a result, the standard of living also prospers; whereas there are regions where even a basic level of education is not present.
However, one should now find comfort in knowing that the situation is improving, one click at a time.
Here's how.
Online Education in India by 2021
According to a report by Google and KPMG titled "Online Education in India: 2021" conducted with 3,600 respondents present all over the country, it is seen that India is veering towards Internet to supplement the education needs of Indians.
It noted that online searches on education related topics have increased two-fold in the last two years; in mobile devices, the surge has been three-fold.
A $19.6 billion industry in the next five years
The report estimates that in the next five years, India's online education sector will grow eight-fold and become a massive $1.96 billion industry, at the same time paid online education business will see a six-fold rise and will have 9.6million users by 2021 from the 1.6 million it is today.
This growth is going to be fuelled by India's rapidly growing smartphone base
Love Business news?
Stay updated with the latest happenings.
Yes, notify me
YouTubing to pick up new skills
Google-KPMG report said that in the last one year four-fold growth in education content consumption from YouTube has been noticed in India.
Industry Director Google India, Nitin Bawankule said, "The online education segment is set to become a multi-billion dollar opportunity in India. There are many factors driving this growth including the perceived convenience, increased reach and personalization offered by online channels."
Tier II and III cities are taking an active part
This boom is not confined to major metropolitan cities.
"It is also interesting to note, that high growth in education search queries is now coming from Tier II and III cities such as Patna, Guwahati, Aligarh and Kota - which points to the opportunities that growing penetration of smartphones and improving quality of Internet have opened up," said Industry Director Google India, Nitin Bawankule.
Getting ready for the next big leap
Google-KPMG report marked categories of online searches into primary and secondary supplemental education, higher education, test preparation, reskilling and online certifications, and language and casual learning.
Although reskilling and certification courses now lead with a market share of 38%, in 2021 it will be primary and secondary supplemental education. Test preparation will see a CAGR of 64%, becoming the fastest growing category.