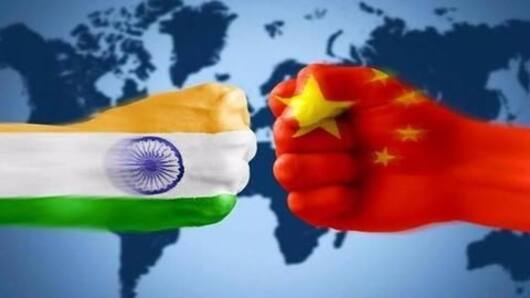 India loses the fastest-growing economy tag to China
India's economic growth slowed for the fourth consecutive quarter in the three months that ended in March, losing out the fastest-growing economy tag to China.
The effect of demonetization on key sectors such as housing, finance, and others are now being felt.
However, it's a minor hiccup and the advent of monsoon and GST should bring things back on track.
Here's all about it.
India's GDP growth rate was 6.1% in last quarter
India's GDP growth slowed to 6.1% in the fourth quarter ending in March 2017. In the previous quarter it was 7% and the GDP growth for the year was 7.1% from 8% recorded the previous year.
Real gross value added (GVA) calculated by excluding net indirect taxes from GDP, was at 5.6% in March quarter which was 8.7% in same period of previous year.
No need to panic as of yet
Chief economic adviser Arvind Subramanian was unperturbed and said, "The GDP (number) is quite expected with what we said in the Economic Survey, and the demonetization was a temporary shock."
This slowdown, however, will add more pressure on RBI's monetary policy committee, which will meet next week to slash policy rates with the objective of driving economic growth.
Love Business news?
Stay updated with the latest happenings.
Yes, notify Me
Demonetization has rattled sectors
All key sectors had gone through a demonetization ordeal, the worst hit was the construction sector which veered into negative territory and at the same time, manufacturing sector output came down to 5.3% from 12.7% noticed in the fourth quarter last year.
Thankfully, India's monsoon gamble paid off and agriculture hiked 4.9% in this year, compared to meager 0.7% growth last year.
Things will fall into place
The general consensus is that the Indian economy will revive in the coming quarter, as it has already revived itself from the effects of demonetization. Goods and services tax, that's set to be rolled out on July 1, will further aid the cause.
Private sector spending and monsoon-led consumption would bring back things on track in a remonetized economy.
India Development Update report by World Bank
World Bank report estimates that India's economic growth will be 7.2% this financial year and will hit 7.7% in 2019-20 riding on reforms, domestic consumption and ease of trade.
World Bank country director in India, Junaid Ahmad said that GST "will reduce the cost of doing business for firms, reduce logistics costs of moving goods across states while ensuring no loss in equity."