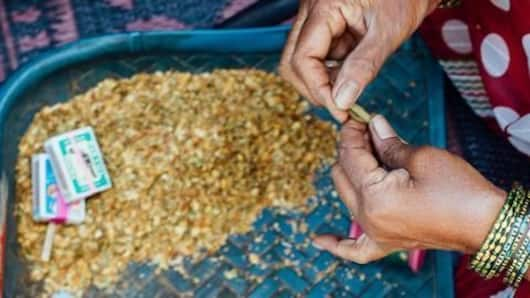 Bidi workers unmask true nature of its industry
The bidi lobby had said that since it employs more than 68,958 people, if they are subjected to a higher tax bracket, workers will lose their jobs.
However, bidi workers have now refuted this argument by saying that the lobby is using them as shields to ward off taxation and the industry subjects them to terrible working conditions.
Here's all about it.
Tobacco-related deaths are on the rise
According to Global Adult Tobacco Survey, India currently has more than 12 crore tobacco users and it's been estimated that tobacco-related diseases kill about 2500 Indians daily.
The anti-tobacco lobby has been pushing the government to consider all tobacco products, especially bidis, as sin goods and slate them into the 28% GST rate bracket while levying an additional high cess rate on these products.
Bidi workers are also asking for high rate of taxation
Now, bidi workers have written letters to the Prime Minister, finance and health ministries urging them to increase the taxation on bidi under the new GST regime.
The workers pointed out that the bidi owners and contractors enjoy all the subsidies given by the government and make high profits, while they are subjected to acute poverty and deplorable working conditions.
Love Business news?
Stay updated with the latest happenings.
Yes, notify me
Minimum wages and terrible work conditions
In a letter to the PM, UP's bidi workers said they barely earn enough to survive and the conditions are getting worse every day.
Men, women, and children are subjected to long hours of work with minimal wages and over the years, most of them tend to develop health problems like TB, bronchitis, and asthma, while battling malnutrition and anemia on a daily basis.
Bidi workers seek a way out
Although a large section of bidi workers have tried to move away from this industry and find work under the government welfare schemes; they have hit a roadblock as they have been denied ID cards.
The letter urged the government to take immediate action and alleviate their present conditions so that they can have a "better life under better India."
The government should act immediately
The next GST meeting is slated to take place on 3rd June and the government can no longer withhold its verdict; especially after such pleas have come into light that speaks to humanity as well as to the policy makers.
Not only the taxation bit, the government should immediately focus on improving the conditions of these workers and find them alternative means of employment.