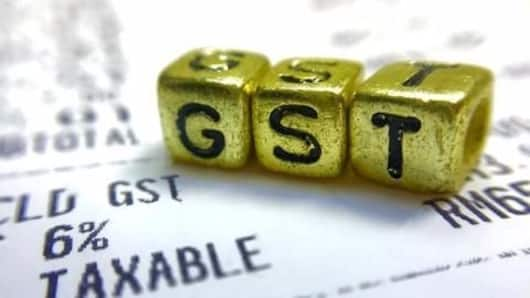 GST Alert: Beedis get 28% without any cess, Gold 3%
The 15th meeting of the GST Council chaired by FinMin Arun Jaitley and other state representatives has okayed the tax rates and cleared the pending rules for July 1 roll-out with the exception of West Bengal.
A committee will also be set up to monitor firms to check out whether they are passing down the profit to the consumers.
Here's all about it.
Gold, silver, diamonds get 3% GST slab
The center has created a new tax slab of 3%, which will comprise of gold, gold jewelry, silver, and diamonds. In order to maintain an audit trail, rough diamonds are going to be taxed at 0.25% post-July.
MD, India, World Gold Council Somasundaram PR said, "3% GST on gold is an encouraging step in the current context to stabilize the industry."
Footwear gets divided into two tax slabs
Footwear, which costs less that Rs. 500 has been slotted under the 5% GST slab and others will fall under 18% GST slab.
In the new tax regime, silk and jute fiber has been exempted, 5% GST slab will have cotton, natural fibers, and other yarns; on the same note man-made fiber and yarn will, however, fall under the 18% GST slab.
Love Business news?
Stay updated with the latest happenings.
Yes, notify me
Agricultural machinery, Solar panel equipment in 5% GST slab
Previously, biscuits that cost less that Rs. 100/kg incurred an average taxation of 20.6% and those above that price bracket incurred 23.11%; now they both have been brought under a single GST slab of 18%.
Agriculture machinery will fall under the 5% GST slab along with solar panel equipment; the committee has not yet decided lottery taxation.
Transition rules have been amended
Previously firms could claim credit of up to 40% of their Central GST dues on the excise duty paid prior to the new regime on their stock.
The committee has amended the transition rules, traders and retailers can now make a claim of 60% against CGST or SGST dues if the tax rate exceeds 18%, however, those below 18% will only have 40% claim.
Beedi patta gets 18%, Beedi gets 28% sans cess
Even after the plea by Beedi industry workers of an added cess alongside 28% GST slab, the government has partly kept their request of 28% slab for Beedis, but there will be no cess and Beedi patta will fall under 18% GST slab.
FinMin Arun Jaitley also mentioned that "Packaged food items sold under registered trademarks to be taxed at 5%."
WB will have GST from July 1, says FinMin
The GST Council will again convene on June 11, where the rule of accounts, record rules, and e-way bills will be mulled upon.
West Bengal Finance Minister Amit Mishra has been demanding a delay in GST roll out on July 1, saying it will result in "serious problems" but FinMin said, "others did not express this view" and was confident that WB will comply.