Power giant NTPC forays into electric vehicle charging stations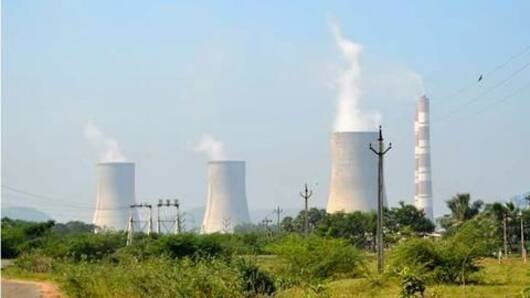 With the intention of promoting clean energy, power giant National Thermal Power Corporation (NTPC) forayed into the new business of setting up electric vehicle charging stations in Delhi and Noida. It will eventually raise the demand for such vehicles as well as the demand of power generated by NTPC's plants.
NTPC will come up with multiple charging-stations across Delhi/NCR and other cities as well.
In context
NTPC sets up electric vehicle charging stations
Nagpur becomes the first city to have electric vehicles
Nagpur becomes the first city in India to have 200 electric vehicles that includes taxis, buses, e-rickshaws and autos. India's first multi-modal electric vehicle project was inaugurated at the Nagpur Airport Complex by Maharashtra Chief Minister Devendra Fadnavis and Union Minister Nitin Gadkari.
Comparison
Electric Vehicles versus Gas Vehicles: Who will lead?
At a time when air pollution is at peak and high oil import costs are draining the country out financially due to the gas vehicles on the road, electric vehicles (EV) will definitely rule in the future.
NTPC's move is in line with India's ambition to have all electric vehicles by 2030. The intention is not to have a single diesel/petrol car by then.
Love Business news?
Stay updated with the latest happenings.
Notify Me
Background
Air pollution a big menace for India
Every year over a million people die in India when they inhale the toxic fumes. According to World Health Organization, out of the 20 most polluted cities, 13 are in India (2014 survey).
The past rule of driving of odd/even vehicles as per the date did make its impact.
If we switch to electric cars, carbon emissions will drop by 37% by 2030.
Details
Impact on oil firms when EV take over gas vehicles
When the switch to electric vehicles is made, oil firms will frantically recalculate the oil demand in the region.
Oil giants claim it's too early to understand the impact of the switch.
However, Asia places huge oil demands and has been a big driver for the oil market. So the developments will be monitored very closely especially in India and China.
Tesla to delay its electric vehicle project in India
Energy giant Tesla is likely to delay its widely anticipated electric vehicle project in India due to lack of local component suppliers. Tesla CEO Elon Musk tweeted about this earlier this week.