BSNL will install 25,000 Wi-Fi hotspots to bridge digital divide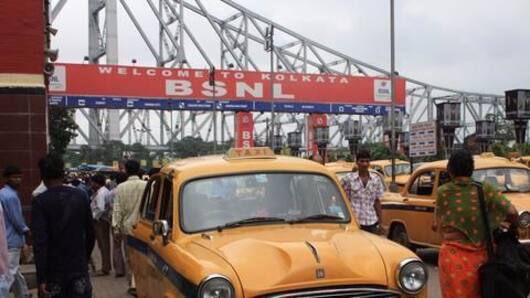 BSNL has signed a memorandum of understanding (MoU) with the Universal Service Obligation Fund (USOF) to have 25,000 Wi-Fi hotspots in rural exchanges within the next six months.
While the cost of setting up these Wi-Fi hotspots will be borne by the USO Fund, the government will shell out Rs. 940 crore to provide future capital and operational expenditure.
Here's all about it.
In context
BSNL says, its odds are improving with time
Wi-Fi
Initial target of the project
According to reports, USOF will bear the total operational expenditure (OPEX) support for the first year, the next year it will become 75% and in the third year, 50% will be borne by them.
Through this project, one Wi-Fi access point will be set up in every rural exchange and over a period of time, the numbers will increase as per their demands.
BSNL
BSNL is holding its ground
Communications Minister Manoj Sinha was quoted saying that BSNL's market share has risen from 9.05% to 9.35% in last year and according to estimates, the state-run firm's operating profit will be greater than what it was in the last financial year.
The NDA government is committed to bridging the digital divide and bringing proper Internet connectivity even in the remotest of rural areas.
Love Business news?
Stay updated with the latest happenings.
Notify Me
Phase
The plan is already in motion
According to CMD Anupam Shrivastava, the procedure has already been kick-started and about 93,000 optical fibers have been laid; the firm plans to complete phase 1 by June 30, which involves setting up of 1 lakh fibers.
The final target of 2.5 lakh will get completed by 2018 and the Internet service to these hotspots will be provided via Gigabit Passive Optical Network connectivity.
Jio
Reducing rates due to Jio
Meanwhile, BSNL is also mulling on bringing down its broadband home tariffs to be at a competitive edge with the Reliance Jio's fibre-to-the-home (FTTH) service scheduled to hit the markets very soon.
Although BSNL currently enjoys the top place with 10 million subscribers, things may become different with the advent of Jio's broadband service, which is rumored to have a three-month free offer.