Honda 2030 plan focuses heavily on self-driving cars, AI, EVs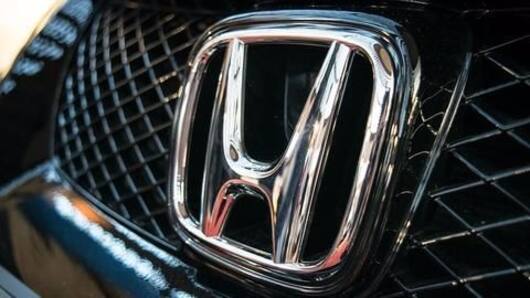 Several players in automobile tech are betting heavily on going green along with bringing forward cars that would ply on the roads with minimum human effort. Japanese carmaker Honda Motor Co has now joined the bandwagon along with pioneers like Tesla to make this into a reality.
The automobile giant recently divulged its mid-term Vision 2030 strategy plan.
Here's all about it.
In context
Honda's futuristic bet for a greener future
EV
Meeting the demand
Donald Trump may have poofed the idea of global warming being a real threat, but other economies understand the threat it poses in the near future and are increasingly focusing on EV cars to reduce their carbon footprints and do away with vehicular pollution.
Any carmaker that aims to be viable for 10 years down the road needs to address the challenge or perish.
Honda
Self-driving cars are the new priority
Honda said in order to stay ahead of the curve, it will up its game and focus on bringing a seamless coordination between its R&D, procurement, and manufacturing to bring autonomous vehicles that are capable of navigating city streets by 2025.
This is an extension of its previous announcement to make vehicles that can drive themselves on highways by 2020.
Love Business news?
Stay updated with the latest happenings.
Notify Me
New
Making alternative strides
The automobile firm said that its focus on the coming years will be to formulate new driving technologies, make breakthroughs in robotics and AI-driven services and also create alternative energy solutions to power their vehicles.
Currently, their priority is to bring to the market EVs coupled with advanced safety technologies, said its CEO Takahiro Hachigo, while divulging the firm's plan for the future.
Details
Upping the antics
Honda last year had created a division specifically to tackle the challenge of developing electric vehicles (EVs) to accentuate its goal of making hydrogen fuel cell vehicles (FCVs), lower-emission gasoline hybrids, and plug-in hybrids amount to two-thirds of its line-up from the current 5% by 2030.
The firm's R&D spending was increased 750 billion yen ($6.84 billion) to facilitate the same.
Car
It's quite a challenge
Now, by 2025 its goal is to make cars that have "level 4" standard automated driving functions i.e. cars that are capable of navigating through both highways and city roads in most terrains.
For this to become a reality the firm would have to develop heightened AI enabled cars with the ability to gauge the distance of objects within a fraction of a second.