GST will force budget airlines to hike their fares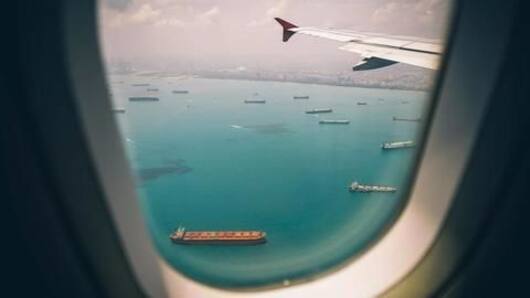 Many Indians prefer air travel as it is faster, more comfortable and, thanks to the presence of several budget airlines, it is quite affordable these days.
However, chances are, with the advent of GST from July 1, one may have to rethink about the traveling options as airline fares are expected to increase under the new regime.
Here's all you need to know.
In context
GST will have adverse effect on airline fares
Aviation
Increase in fares to maintain profit
According to reports, under the GST regime, airlines are going to be charged for importing spare parts and also for aircraft lease rentals, for which they didn't have to pay a single penny until now.
Since the aviation industry already operates on a very narrow profit margin, this additional weight will have to be borne by the consumers in the form of high fares.
ITC
The problem regarding input tax credits
Airline carriers are alarmed by the fact that the increase of tax incidence, coupled with a probable reduction of input tax credits (ITC) on revenues earned via economy class seats, would put them in jeopardy.
Economy class travel comes under 5% GST slab and ITC can be claimed under input services and not for the purchase of goods or stock transfer.
Love Business news?
Stay updated with the latest happenings.
Notify Me
Request
Allegations of bias
Although airline carriers can avail full ITC reclaim on both input goods and services for premium travel which falls under the 12% GST slab, this has led to concerns among Indian-based members, who believe this decision is biased towards foreign carriers, as they typically sell more premium class seats.
Thus, a request for full ITC reclaim for economy class travel has been requested.
Burden
Without intervention, prices will rise
If full ITC reclaim request is not okayed by the aviation and finance ministry, it will lead to a substantial loss of revenues for no-frills carriers, such as, SpiceJet, IndiGo and GoAir; whose primary bulk comprise of economy class seats.
In order to stay profitable, this burden will not be borne by them and will get passed over to consumers via fare hikes.