RBI: 12 mega defaulters, accounting for 25% of NPA, identified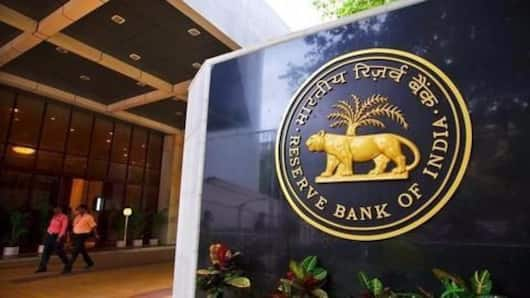 The Reserve Bank of India (RBI) said, its internal advisory committee (IAC) has rounded up 12 accounts, responsible for almost 25% of the non-performing assets (NPAs) problem plaguing the banking system.
According to data, banks currently have a bad debt of around Rs 7.11 lakh crore, and therefore, these accounts are liable for Rs 1.78 lakh crore of NPA burden.
Here's all about it.
In context
RBI's major move to tackle bad loans
Action
Proceedings will be started ASAP
Although RBI didn't give away the name of these defaulters, it will now take immediate actions against them under the Insolvency and Bankruptcy Code.
Under the amendment carried out by the government in the RBI Act, this code gives RBI the authority to empower banks to take disciplinary actions against individual accounts; previously the central bank could only provide directives on an industry basis.
Procedure
A time-consuming affair, worries experts
However, the procedure, to appoint a capable individual to take reins of a firm and then devise out a concrete plan to repay the debt, is going to be extremely time-consuming, opined corporate lawyers.
The hired individual would get 180 days to find a way out for the firm after being appointed by the bank, post approval from the National Company Law Tribunal (NCLT).
Love Business news?
Stay updated with the latest happenings.
Notify Me
Defaulter
Provisions under the procedure
There is a provision, under the Code, of extending the window for 90 more days if required. However, if no viable method of repayment could be reached by then, it'll be placed into the hands of a liquidator who would dig into the claims submitted by the bank and workers.
The key factor at play here is the stringent time-frame imposed on a defaulter.
Problems
Hiccups that may take place
Experts opine that this may not be a workable solution, as a promoter can move the High Court during the proceedings to get extra time to defer all the works undertaken by the bank authorities.
Moreover, 270 days may not be enough to get a full grasp on a moderately big firm's operations and business practices, which could leave a window for making mistakes.
Code
Tackling the biggies
All accounts, having an outstanding amount of more than Rs. 5,000 crore with 60% or more classified as NPAs by banks, will be subject to insolvency under the newly enacted Insolvency and Bankruptcy Code 2016 (IBC).
Reports suggest the banking industry is ready with 70 such cases and will send them across as soon as RBI issues the directions to go about the procedure.
Banks
Banks would have to tackle the rest
NPA accounts that don't meet the mega default criteria will be handled by the banks themselves and a resolution plan will have to be devised for the same within 6 months; if they fail, banks would need to file it under IBC insolvency proceedings.
Now, challenges for the banks are to find bidders for so many large asset sales and to get skilled bankruptcy professionals.