US Federal Reserve hikes interest rate, plans balance sheet reduction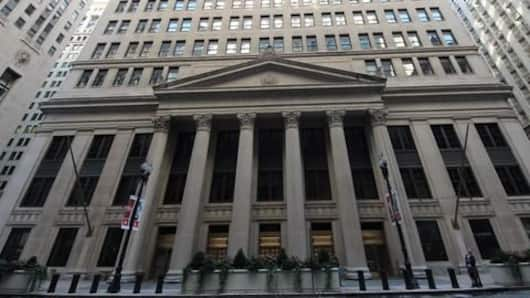 The Federal Reserve has hiked its benchmark lending rate by a quarter percentage point to 1.25% from its erstwhile 1%, showing its conviction in the US economy's growth and the job market performance and said that there is a chance of another hike later this year.
The committee also informed that it will start cutting its holding and other securities.
Here's all about it.
In context
US Federal Reserve ups rate by 25 bps
USA
Economic slowdown was temporary
The Fed committee, chaired by Janet Yellen, said that the economy was on a solid footing, terming the economic slowdown at the beginning of the year as temporary, and the job gains are satisfactory in nature.
Along with raising the rates for the second time in three months, it also shared plans to reduce the $4.2 trillion portfolios of Treasury bonds and mortgage-backed securities.
Rates
Plans to stabilize balance sheet
The US central bank's rate-setting committee plans to kick-start the normalization process immediately and pick up the pace gradually.
Without mentioning the extent of the reduction, Fed Chair Janet Yellen said, "What I can tell you is that we anticipate reducing reserve balances and our overall balance sheet to levels appreciably below those seen in recent years but larger than before the financial crisis."
Love Business news?
Stay updated with the latest happenings.
Notify Me
Plan
Reducing the burden
According to reports, the initial cap for reduction has been set at $6b per month, which will be increased by $6b increments at quarterly intervals over a year, till it hits $30b per month.
In the case of Agency debt and mortgage-backed securities, it'll be $4 billion per month, which will go up by $4b every three months, till it hits $20b per month.