Japanese start-up makes papers from stones, and not trees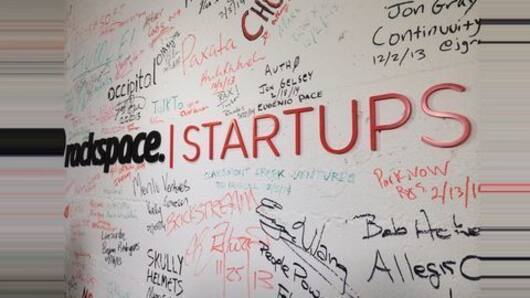 Tablets made of stone were one of the earliest tools used for writing before invention of paper.
A Japanese start-up now aims to go full circle by using stones to make paper.
TBM Co., led by Nobuyoshi Yamasaki, makes paper out of limestone - a rock it proclaimed is "almost inexhaustible".
Let's know more about the water and tree-free paper!
In context
The start-up that makes paper from stones
Innovation
Solution to population, water shortage, deforestation
Yamasaki says the demand for paper will double by 2030 and the material they use will play an active role as the world faces population growth, water shortage, and deforestation.
One ton of regular paper requires 100 tons of water while TBM's Limex paper is water-free.
Instead of 20 trees, TBM uses a less than a ton of limestone and 200kg of polyolefin.
Founder
Yamasaki wanted to leave behind a legacy
Yamasaki quit school at 15 to start his career as a carpenter and later worked as a car salesman.
In 2008, he came across stone paper in Taiwan and decided to create technology to make his own version.
In a recent interview, he said, "I want to end my life as an entrepreneur by creating a company that will last for hundreds of years."
Love Business news?
Stay updated with the latest happenings.
Notify Me
Paper is cheap and hard to sell: Yasuhiro Nakada
Yasuhiro Nakada, Analyst (covering paper products) at Mitsubishi UFJ Morgan Stanley Securities, stated, "Making paper from wood chips involves planting trees, which can be carbon neutral, so I'm not sure how much appeal this (limestone paper) will have (from an environmental perspective)."
Path
Five-year-old start-up has a long way to go
Nobuyoshi Yamasaki founded TBM Co. in 2011; it is headquartered in Tokyo's Ginza.
Yamasaki aims to transform TBM into an enterprise generating revenue of 1 trillion Yen by mid-2030s.
He plans to sell/operate over 100 plants worldwide in water-poor, limestone-rich places like Morocco and California.
It recently raised 1 billion Yen ($9.2mn); its shares are expected to be listed by 2020.
The "salaryman's ubiquitous companion"
TBM earns most revenue from its durable, moisture-resistant business cards. The slick cards are harder to tear or bend compared to paper cards. TBM recently signed a deal for menu cards for over 400 sushi restaurants run by Sushiro Global Holdings in Japan.
Details
It's been nothing but hardship: Yamasaki
In Jun'16, TBM started commercial production at a factory in Miyagi.
The factory was opened in Feb'15 but TBM had no business until Jun'16; it had to struggle to pay for raw materials, production, and salaries.
Currently, there are 80 employees; TBM targets 1 billion Yen sales in 2017.
Yamasaki plans to open a plant with annual 30,000-ton capacity by 2020.