GST: Ahead of mid-night launch, massive discounts on consumer goods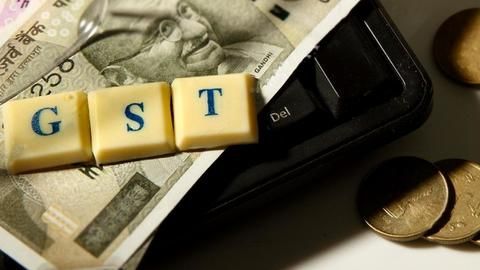 Finance Minister Arun Jaitley has announced that the GST will be launched at midnight on June 30, with a program in the Central Hall of Parliament.
Meanwhile, consumer durable firms expect the market to stabilize after 2-3 months.
Most traders are now trying to sell their stock at reduced profits in order to avoid losses under the GST.
Here's all you need to know.
In context
GST's final leg brings massive discounts on products
Market
Getting rid of old stocks
Traders, concerned over the cash flow that might hamper during the new regime, are introducing consumer-centric offers to get rid of their goods, which if carried forward from the VAT regime to GST regime will incur them a loss of 3-4% of their margin.
The focus is to liquidate all stocks and not get any new products until the new regime starts.
CEAMA
Chances of panic are minimal
Consumer Electronics and Appliances Manufacturers Association (CEAMA) believes that this entire hullabaloo will continue for at the most three months and then the market will normalize on its own.
The chances of any widespread panics are less, as businesses are taking informed steps and planning their strategies well ahead. Companies are extending their support to the dealer partners to tide over to GST regime.
Love Business news?
Stay updated with the latest happenings.
Notify Me
Old
Border check posts will stay as of now
Border check posts are going to stay, as the government has not yet reached a consensus on the e-way bill yet. Therefore, states have been given the freedom to continue with their current system even after GST comes into effect.
This would, however, require an amendment of GST rules to carry forward existing system of way bills under the prevalent VAT law.
Big B
Amitabh Bachchan is the new GST brand ambassador
The Central Board of Excise and Customs has roped in thespian Amitabh Bachchan to be the brand ambassador, as it's getting all things GST ready for the July date.
Finance ministry has posted a 40-second video on Twitter with the title "GST - An initiative to create a unified national market," and it has Big B talking about the importance of the new system.