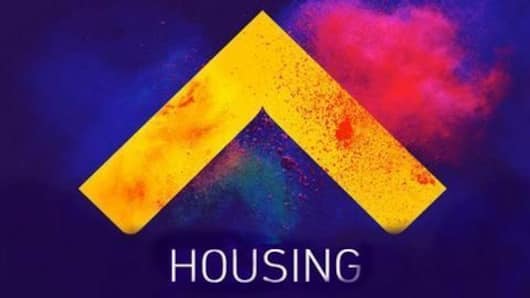 Housing.com founders cry foul play on new owner's actions
If someone ever had to tell the story of hubris in Indian start-up space, he would talk about Housing.com.
Every day it made headlines due to one ordeal or the other and still has some twists and turns left.
According to allegations, founders of Housing.com are not being given equal purchase terms for their shares by the new owner, PropTiger.
Here's all about it.
A walk down the memory lane
In case you have forgotten, Housing.com was founded by students of IIT-Bombay and it had managed to reach a valuation of $250m in 2014. It was hailed by all until its erstwhile founder-CEO Rahul Yadav brought the entire shindig down.
Yadav, the "bad boy of Indian start-ups", was fired; however, he left shares worth Rs. 150-200 crore as a parting gift to Housing employees.
This should have been the end
After several rejigs and false turns, the board decided, it was over and finalized a deal with Singapore-registered PropTiger to hand over the firm for $70m.
The combined entity then garnered $50m from News Corp-owned REA group and another $5m from SoftBank, which was its primary investor.
FYI, this was a Nikesh Arora-era investment of SoftBank and a major reason why he was fired.
Love Business news?
Stay updated with the latest happenings.
Yes, notify me
But wait, there's more
Now, the story has reached the turn where eight founders of Housing.com are accusing PropTiger of not giving them equal purchasing terms for the 5% share that they hold in the firm.
Housing's former chief technology officer Abhishek Anand has made allegations of bias towards the founders in a letter addressed to PropTiger chief executive Dhruv Agarwala and other members of the combined identity.
Founders left high and dry
The letter said that while angel investors were offered exit at the purchase price of Rs. 350 per share or similar exit rights; the shares held by the founders, which belong to the same class as the angel investors, were not given the same courtesy and were being differentially treated.
Even the scheme of the proposed merger was not communicated to the founders.
This story will have a bitter ending
As the shareholders of the firm, founders should have been given a copy of relevant valuation report, copies of the board interaction, shareholders' interaction and others. But, they have not received any of those documents.
They were offered shares of Elara Technologies' Indian subsidiary, while others got shares of the Singaporean parent company.
ET's queries on the letter went unanswered by the PropTiger spokesperson.