Business
Lanco Infratech: First of 12 blacklist companies facing bankruptcy action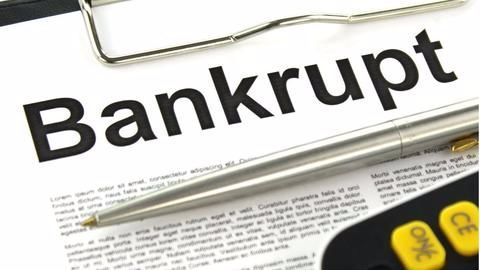 Lanco Infratech was touted to be the first company amongst Reserve Bank of India's twelve blacklist companies to face bankruptcy action.
One of its biggest lender, IDBI Bank, has decided to recover the bank's dues through a resolution in the bankruptcy court.
Its dues are over Rs. 17,000 crore, an alarming number compared to the company's small market capitalization.
In context:
Lanco Infratech faces bankruptcy action
Lanco Infratech: Profile

Founded in 1986, Lanco Infratech is an Indian conglomerate that had ventured into sectors such as construction, power,

real estate

and gas. Although the

business

scripted tremendous growth initially, it has been battling financial losses lately, amidst rising cases of

corruption

charged against the company.
Bankruptcy

RBI's attempts to clean up bad loans
In an attempt to combat the rising bout of bad loans, India's central bank ordered bankruptcy action against 12 companies this month.
Reports stated that India had amassed nearly $150 billion in debt due to non-performing loans.
The 12 companies issued the directive accounted for $31 billion of the total debt.
Lanco Infratech was slotted under the 12 companies, reports said.
Love Business news?


Stay updated with the latest happenings.
19 Jun 2017

Lanco Infratech begins insolvency proceedings
Reports suggested that the power conglomerate will begin insolvency proceedings with the National Company Law Tribunal (NCLT) this week.
The decision was taken at a meeting in Mumbai led by IDBI Bank, with the company's 27 lenders.
The insolvency proceedings would be invoked by IDBI Bank, Lanco Infratech said in a note to the country's stock exchanges.
20 Jun 2017

Lanco Infratech: First of 12 blacklist companies facing bankruptcy action
Lanco Infratech's shares plunge on bankruptcy reports

The infrastructure company's shares fell to a record low of Rs. 1.70 earlier today on reports of its insolvency proceedings. Nearly 6.98 million shares were traded and the exchanges reported that there were pending sell orders for 16.8 million shares of the company.