New security features on Facebook India, especially for women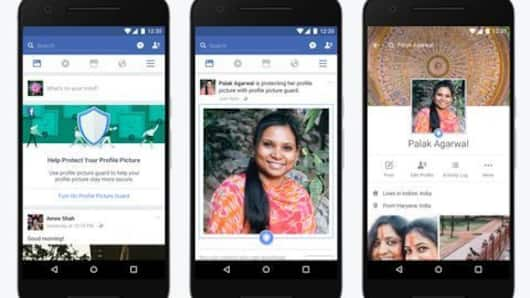 In a relief for millions of Indian women on Facebook, the portal has launched two new safety features to check unauthorized misuse of profile photos.
The first will make the picture un-downloadable and un-shareable. The second will overlay preset designs over the image.
Several Indian women have been victims of cyber revenge after rejecting unwanted advances from strangers online.
In context
New safety features on Facebook India
Hassles
India Facebook's fastest-growing market, but several challenges
As of October 2016, India had 155mn users on the social media platform, an increase of 22% over the last year, making it Facebook's fastest-growing market.
However, poor internet connectivity, low speeds and weak infrastructure, combined with lack of consumer trust, has restrained its expansion.
One major problem for women on Facebook in this patriarchal society is unwanted advances, and subsequent vengeful acts.
'Offline problems for women are the same online'
"A lot of what affects women offline affects women online," says Facebook product manager Aarati Soman, adding cases of women's photos distributed widely online or otherwise misused are common. Many find their way to pornographic sites, or fake profiles with explicit content are made.
Love Business news?
Stay updated with the latest happenings.
Notify Me
Features
Activate Profile Picture Guard or extra design layers
Users can now activate Profile Picture Guard, which will prevent others from downloading or sharing the photo. The Android app will also prevent 'screenshot-ting' a guarded photo.
Alternatively, users can add a design to it. Research has shown that extra design layers on a photo reduce chances of copying it by 75%.
They will be rolled out to the entire country by June 27.
Collaboration
Several Indian organizations helped Facebook in the initiative
Facebook partnered with different organizations including Centre for Social Research, Learning Links Foundation and Youth Ki Awaaz to develop the tools, that it plans to expand to other countries based on feedback from India.
Illustrator Jessica Singh helped it with designs inspired by traditional Indian textiles like kantha and bandhani.
The steps, "designed to give people more control", aim to deter misuse of photos.