Business
WhatsApp touted as a major news force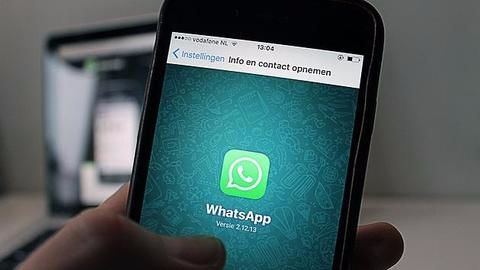 Industry experts are now pitching WhatsApp as one of the biggest forms of news media, enabling people to discover and share news.
Studies revealed that in Malaysia, over 50% population used WhatsApp for news at least once every week, while users in the United States stood at 3%.
Surveys showed that although Facebook still clinched the top spot, WhatsApp is on the rise.
In context:
WhatsApp pitched as rising news force
Social messaging

WhatsApp and its scintillating rise
One of the biggest reasons for Facebook to buy WhatsApp for $19 billion was due to the rising prevalence of instant messaging apps amongst youngsters.
With phone messaging apps being simpler and unobtrusive to access, it rose to instant popularity as compared to social networking sites.
Within two years of its launch, nearly one billion messages were being sent every day.
How many people use WhatsApp?

WhatsApp's user base has seen stupendous growth, increasing around 167% after Facebook's acquisition. Today, it has over 1.2 billion active users across the globe. India has over 200 million active users, and is pitched as the biggest market for the company.
Love Business news?


Stay updated with the latest happenings.
03 Nov 2015

BBC lets users share stories, news through WhatsApp
British news agency BBC enabled a service where WhatsApp users can share breaking news, stories, and pictures over the phone messaging app.
This helped many eyewitnesses to send audios, images and text messages quickly over the platform.
BBC has ensured that users' phone numbers would not be shared, and ensured that their privacy would be protected.
Social media

News agencies partner with WhatsApp to distribute content
Earlier last year, news agencies like BBC partnered with messaging apps such as WhatsApp and Viber to distribute its news and content.
This was an attempt at wooing younger audience, and reach out to countries that have recently gone mobile.
The broadcaster had also inked deals with Snapchat, WeChat, Line and YikYak earlier.
23 Jun 2017

WhatsApp touted as a major news force
Highest growth spotted in West Asia

"Some of the biggest growth we've seen is in places like Turkey, where it's positively dangerous for people to express anti-government preferences on open networks like Facebook," explained an author who studied the patterns.