GST will make life tougher for India's millennial generation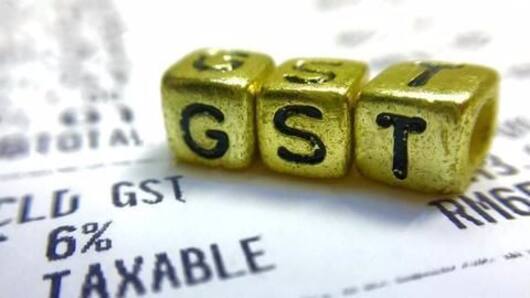 As we edge closer to GST, millennials are taking the biggest tax reform in India's history with a grain of salt.
It's not that they're against the move, it's just that weighing in on the pros and cons made them realize that GST is going to be a little bit more taxing on their pockets.
What am I talking about? Read, to find out.
In context
GST: Millennials handed a mixed bag of goodies
Health
Go healthy, go places
If you're planning to go the healthy way with GST exempting healthcare, your yoga classes or gymming lessons will not slim your wallet. And rest easy on education related expenditure, GST is not levying any tax on them either.
Transit to health classes or colleges will also be cheaper, as service tax on cab aggregators has been brought down to 5%.
Mobile
Your words got pricey it seems
Although price difference of imported phones and local ones will be evened out with the advent of GST, the government's plans of imposing customs duty of 10% will hike the prices again. Under GST, handsets will be subjected to 12% tax. Technically, all phones will become pricey post-GST.
Mobile bills will also increase, as taxation will go up 3% under GST from current 15%.
Love Business news?
Stay updated with the latest happenings.
Notify Me
Movies
Entertainment as a hefty price tag
If you are planning to watch a movie during the weekend, you should rethink your plans as tickets that cost more than or equal to Rs. 100 will attract a taxation of 28%, however, tickets priced below Rs. 100 will fall under 18% tax slab.
Your online streaming will get expensive along with your dongle or WiFi router-LAN connection but you'll survive the hike.
Clothes
The roti, kapda factor
Let's eat our way through the sorrow? Well, that option is open with GST regime, charging 18% taxation for dining in an AC restaurant is way better than the 20-24% incurred currently.
However, don't outgrow your attire in the eating spree, as clothes are getting 12% taxation under GST from the current 7%. Buy that piece of clothing you want before it's too late.
Money
Spend responsibly, don't overindulge
Refrain from splurging online, as online e-commerce platforms will be collecting 1% GST from its vendors making things a little bit more pricey. Also, keep your credit card away from extravagance since it will now attract 18% GST taxation, up from previous 15%.
While traveling, go for the economy class with 5% GST rather than the business class, which will now attract 12% GST.