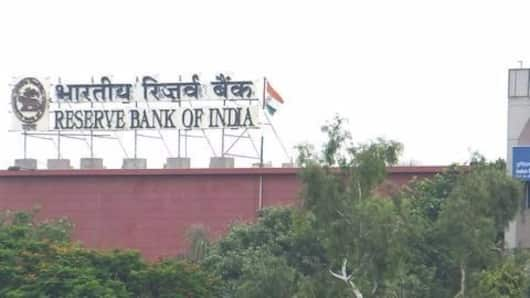 RBI to banks: Resolve 55 NPA cases in six months
After pegging down 12 accounts that had racked up 25% or roughly around Rs. 2 lakh crore worth non-performing assets (NPA) in the Indian banking sector, the Reserve Bank of India (RBI) has now given banks a six month time period to resolve 55 cases of bad debt or hand them over for resolution under Insolvency and Bankruptcy Code.
Here's all about it.
Failure would mean resolution under Insolvency and Bankruptcy code
RBI is currently going all out to solve the NPA issue that is plaguing the Indian banking sectors; its latest directive reflects the urgency.
Banks would have to come up with a workable solution within 6 months for these 55 identified NPA accounts; post this time frame, RBI will take over and get it resolved under the Insolvency and Bankruptcy code.
The bad loan problem has gone too far
Harsh measures are needed to come out of the current quagmire which has the banking sector, bogged down with NPAs, standing at Rs. 8 trillion, out of which, Rs. 6 trillion has been accrued by public sector banks alone.
Economists have given repeated warnings that if this bad debt problem isn't solved, it'd form a roadblock in India's dream of becoming a world power.
Love Business news?
Stay updated with the latest happenings.
Yes, notify me
The plans are already in motion
Twelve blacklisted accounts, which have been identified by RBI, each has more than Rs. 5,000 crore of outstanding loans. Recovery from one of them, Lanco Infratech, has already been initiated by one of its biggest lenders, IDBI Bank via resolution in the bankruptcy court.
It owes Rs. 17,000 crore to the banks; names of other mega defaulters and their debts will surface soon.
RBI bulks up its overseeing committee
The central bank has recently strengthened its overseeing committee (OC) mechanism with five members and will add more members in future.
The OC panel has the authority to consider the rejigging of proposals for big ticket stressed loans and handling cases under Scheme for Sustainable Structuring of Stressed Assets. It'd also evaluate recast submissions for entities that have borrowings above Rs. 500 crore.