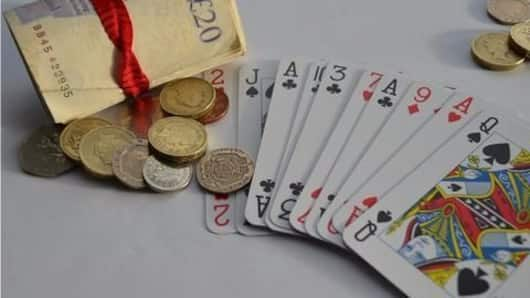 UK's gambling firms get rapped; change fraudulent practices, says regulator
UK's Competition and Markets Authority (CMA) is now gearing up to take strict punitive measures against gambling companies, which have been breaking consumer laws for quite some time now.
Reportedly, these gambling firms have been alluring customers to sign-up on their websites with the assurance of cash bonuses; but once consumers are enrolled, they steer away from that promise.
Here's all about it.
Luring people with false promises
Not only were they going against the initial promise of offering cash bonuses when a customer signs up, CMA also found out that these firms were holding on to the winnings garnered by the players under one pretext or the other.
The gambling industry is already a volatile one and the firms need to "play fair" if they expect to conduct business, said CMA.
Promotions and reality don't match
CMA senior director for consumer enforcement Nisha Arora said, every day more consumers are joining these websites after being lured by tempting promotions, "only to find the dice are loaded against them."
Moreover, the firms are creating a host of hurdles; so even if a player wins they can't get away with their legitimate earnings and this has led to several unhappy customers.
Love Business news?
Stay updated with the latest happenings.
Yes, notify Me
Winners can't leave
The investigation revealed that these controversial promotions had several terms and conditions in place that prevented the players from leaving the game with their winnings.
By implementing botched "wagering requirements" such as players have to play for a stipulated period of time before they could cash in their winnings, led to the players losing money in subsequent rounds even after winning big in one.
We will rectify ourselves, says RGA
The Remote Gambling Association (RGA), which has several online gambling firms as members, has responded to these allegations by saying it would take "some time to digest and consider properly" and would make sure that every company under the radar individually rectifies its faults.
They would also work with the Gambling Commission to better the standards and pass on other sector related instructions.
Change your ways or lose license
Although the Competition and Markets Authority has chosen not to reveal names of the guilty firms, it has initiated dialogue with them demanding that they stop these practices.
If they fail to comply they will be taken to the court, which would mean a hefty fine or even a drastic measure of licenses getting revoked.