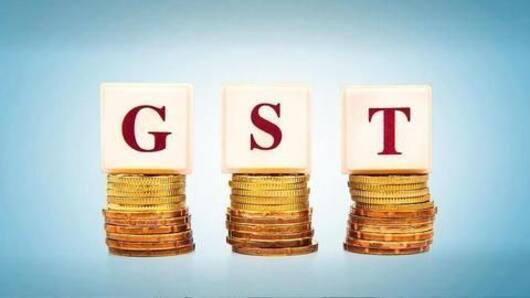 GST rollout: Job market expects 1 lakh immediate openings
India's job sector is eagerly awaiting the GST (Goods and Services Tax) rollout as it expects the tax regime to usher in fresh employment opportunities.
Over one lakh immediate openings are expected to be created, including in specialized fields like taxation, accounting, and data analysis.
Indian Staffing Federation President Rituparna Chakraborty said GST will also make procurement and distribution of goods much faster.
Working with unorganized players to exponentially become less attractive
Credits:
Chakraborty said GST is also expected to make cash flow more predictable and improve profitability.
She added the transparency of GST compliance will lead to reduction in working with unorganized players, thereby pushing India towards formalization.
She said, "We are expecting an annualized growth to the tune of 10 -13% in formal job creation on account of GST."
Post-rollout businesses need to hire professionals
Experts say GST will create significant employment opportunities as companies/ businesses will require professionals for GST management, upgradation, and reconciliations.
Monster.com's MD (Asia-Pacific and Middle-East), Sanjay Modi, said GST will positively impact the ease of doing business in India, making it favorable for global investors/companies.
He added it will also aid better execution of government initiatives and boost formal job creation.
Love Business news?
Stay updated with the latest happenings.
Yes, notify Me
Sectors where immediate job growth is likely
The immediate high-impact of the fresh tax regime will be seen on sectors like, e-commerce, automobiles, logistics, home décor, media, entertainment, Information Technology and Information Technology Enabled Services, Banking, Financial Services and Insurance (BFSI), telecom, cement, pharma, and consumer durables.
50-60k jobs to be created in future
Sunil Goel, Managing Director of leading executive search platform GlobalHunt, said GST will create over one lakh jobs in large-scale companies from the first quarter after implementation.
Additionally, 50,000 to 60,000 jobs for specific GST-related activities will be created even after the first quarter.
He added small and medium-sized firms, however, may prefer to outsource such activities to third-party accounting firms.
Timely mitigation of GST implementation-related challenges
Gayathri Vasudevan, LabourNet Services India Co-founder & CEO, emphasized hiring will rise only if GST implementation-related infrastructure and logistical challenges are timely mitigated.
She said "compliance ambiguities" like place of supply (inter/intra-state), for instance, could pose a challenge, adversely affecting job creation in future.
She added once the transition is smoothly done, it will boost hiring in the long run.