HDFC Life, Max rejig merger plans after IRDA's cancellation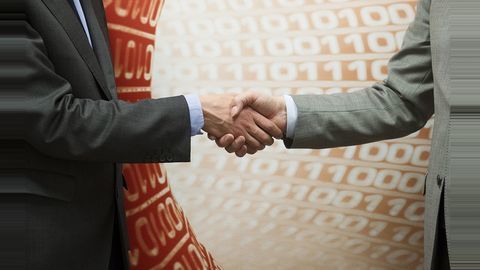 Post Insurance Regulatory and Development Authority of India (IRDA) rejection of HDFC Life Insurance Co. Ltd and Max Life Insurance Co. Ltd's three-step union, the two firms have extended their merger deadline and have come up with a new structure in compliance with all norms.
HDFC has also asked its bankers to get ready for an initial public offering (IPO).
Here's all about it.
In context
HDFC Life, Max Life prepare new merger structure
Merger
Why did IRDA cancel previous merger plans?
The first step of the original merger plan, announced in August last year, involved the amalgamation of Max Life with Max Financial Services.
However, when the IRDA started to evaluate the proposal and sent it across to the solicitor general (SG) it pointed out that under Section 35 of the Insurance Act 1938, only an insurance company could merge with another insurance company.
New plan
Adhering to all regulations
After the cancellation of the original proposal, the firms have now come up with a new structure that not only satisfies Section 35 of the Insurance Act but also complies with SEBI regulations and existing taxation norms.
After the merger is agreed upon, under the new structure, the firms will inform the exchanges and will share the details with others as well.
Love Business news?
Stay updated with the latest happenings.
Notify Me
Approval
It will take some time
According to reports, even if a consensus is reached under the new scheme, it will take another 12-18 months to complete the merger, as the firms would have to get fresh shareholder approval along with the usual approvals from IRDA, Securities and Exchange Board of India and Competition Commission of India.
HDFC Life and Max's deadline for the old merger expires on 30 June.
IPO
Prepping up for the IPO
Meanwhile, HDFC Life will continue to work on its IPO plans and will announce it if the firm thinks the market is right.
According to reports, it will decide within the upcoming month if it will go for the IPO first and then devote its time for the merger under the new structure or if it should be the other way around.
Listing
Taking a call
Mint's source said that HDFC Life wanted to bring out its IPO in 2016 but had put it on hold, as a merger with Max Life would have led to an automatic listing.
With the merger getting delayed, HDFC Life has asked its bankers to resume their IPO preparations and a fresh listing shouldn't take more than six months if the firm okays it.