Business
India's GST paves way for $3 billion tax services industry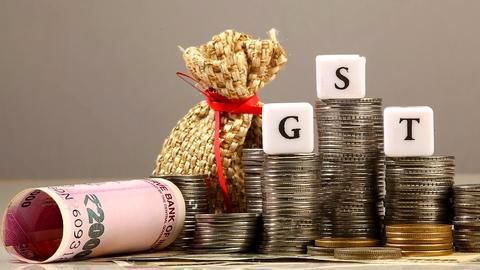 With the Indian government opening up the market for GST to be effected from 1 July 2017, the move has given way for a massive industry for GST service providers.
Inclusive of tech and tax services, the consulting and advisory businesses are now estimated to be worth around $3 billion.
These companies help in registration, uploading and submitting electronic invoices.
In context:
Come GST, tech businesses to gain big
What are GST service providers?

A GST service provider is essentially a platform which enables the taxpayer to register, generate challans, upload invoices and file tax returns. These platforms can be tax advisory companies or

technology

companies that can build web applications.
28 Jun 2017

India's GST paves way for $3 billion tax services industry
Love Business news?


Stay updated with the latest happenings.
ASP

GST opens up new avenues for application service providers (ASP)
Apart from the rising opportunities for GST service providers, the centralization of taxes has also seen the birth of companies that serve as application service providers (ASPs).
ASPs will include taxpayers' data on sales and purchases and convert it into GST tax returns.
The returns will then be filed on behalf of the taxpayer through GSPs.
Rising income

Tech companies mop up high revenues
Software giants such as SAP and Oracle are expected to generate revenues of at least $1 billion during the next two years, industry experts said.
India-based Tally Solutions, which has 11 lakh users, has seen its subscribers increase by six lakh subscriptions.
Smaller players such as ClearTax and Ginesys are also looking to earn a turnover of Rs. 100 crore by 2020.