Business
'Vegetarian' capsules: Government forwards controversial proposal to scientific panel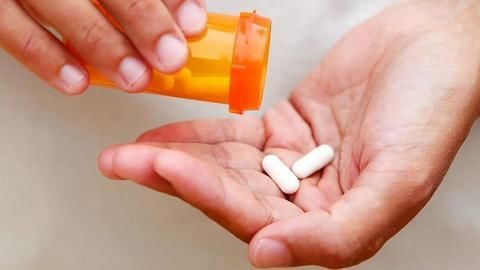 For the benefit of vegetarians, the government is considering substituting animal-based gelatin coating on capsules with plant cellulose.
It has already been approved in principle by the Drugs Controller General of India, the country's foremost drug regulator.
For the next phase, the proposal is being forwarded to a committee led by Professor CK Kokate, which will examine the safety and efficacy of the move.
In context:
The government's controversial push for 'vegetarian' tablets
History

The journey starts, with a push from Maneka Gandhi
Last March, the Central Drugs Standards Control Organization issued a notice seeking public opinion on replacing gelatin with cellulose on capsules.
A major push for the proposal came from Maneka Gandhi. "In a country where there are millions of vegetarians, (gelatin coating) hurts religious sentiments," she wrote in a representation to the Health Ministry.
Hundreds of responses were received.
Controversy

But it was a surprisingly eyebrow-raising journey
Surprisingly, the proposal was carried forward even after the Drugs Technical Advisory Board shot it down in favor of the tried-and-tested gelatin.
Even the union health minister has conceded in the Rajya Sabha that there's no evidence suggesting cellulose capsules are safer.
The Kokate committee has also invited public comments, but since the proposal was advanced even after public protested last year, this stage seems futile.
Love Business news?


Stay updated with the latest happenings.
Cons

Less safer, no research, costlier: The arguments against cellulose capsules
Arguments for gelatin are many: it has been in use for 185 years and haven't been known for side-effects. Several regulatory agencies including in the US have approved it.
Over 95% of the world's capsules are gelatin. The number of approved cellulose capsules is far less.
There is lack of research on cellulose capsules too. Plus they are three times costlier than gelatin ones.
29 Jun 2017

'Vegetarian' capsules: Government forwards controversial proposal to scientific panel
The health ministry has forwarded "all the scientific literature and data" to the Kokate Committee to ensure safety, said an official.
The forwarded file also contains suggestions on the matter from various stakeholders.
Reacting to objections, officials said the cost difference won't be significant, and it will be optional for manufacturers, not mandatory.
The final decision will depend on the panel's findings.