Business
Warren Buffett started paying taxes when he was just 14!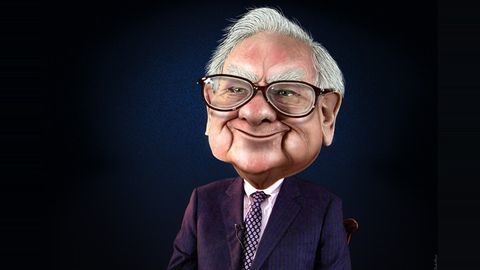 Reports showed that billionaire Warren Buffett's tax records as a young 14-year old teenager reflect astute investing and finance skills.
The documents for tax returns filed in 1944 showed that Buffett had already started amassing wealth.
One of the wealthiest in the world, the legendary investor is worth more than $75 billion today.
Interestingly, he started paying taxes at the young age of 14!
In context:
Warren Buffett's scintillating success story
Strong partnerships

Warren Buffett: Betting on partnerships
Warren Buffett is touted to be the world's second richest man, with massive holdings across major multi-national companies across the globe.
Buffett started his career as an investment salesman, and to negate any losses, he started partnerships with his friends and family.
With very disciplined restrictions, Warren had amassed enough partnerships to become a millionaire by 1962.
Buffett later merged them into one entity.
29 Jun 2017

Warren Buffett started paying taxes when he was just 14!
Love Business news?


Stay updated with the latest happenings.
Buffett's tax returns

What do the records show?
Buffett's tax returns show his income from his first job along the newspaper route in his neighbourhood in Washington DC.
He earned an income of $592.50 from the job, for which he paid a $7 tax.
In terms of its value today, that figure translates to an income of $8,221.18.
The returns show that the diligent investor claimed returns for watch and bicycle repairs.
What prompted Buffett to release his tax returns?

In a surprising incident, Buffett showed his 1944 tax returns at a news program hosted by PBS NewsHour. This happened in the wake of the then Presidential nominee

Donald Trump

stating that Buffett had claimed massive deductions in his tax filings.