Apple, Google, Microsoft stocks fell prey to a data glitch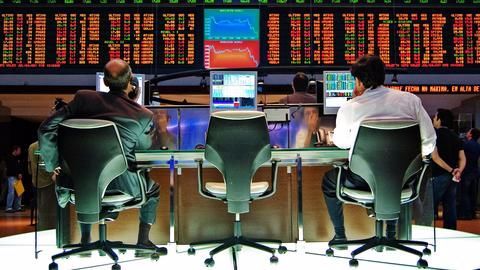 Prices of several big-wig stocks like Apple, Google and Microsoft listed on NASDAQ appeared to have gone through an unprecedented spike or plummet after the market closed on Monday.
The reason of this upheaval was a glitch related to market data pertaining to automated markets. Thankfully, it was only the numbers and not the actual prices that were affected.
Here's more about it.
In context
Apple, Google and other major stocks got altered
Fiasco
What happened ?
At around 6:30 pm, several users scouring financial news websites noticed a major anomaly.
Stock prices of Amazon, Microsoft, according to the numbers on screen, had lost more than half of their values.
Meanwhile, Alphabet (parent company of Google) and eBay shares were priced at $123.47. It happened due to a glitch.
NASDAQ confirmed that no trades took place at these botched up prices.
Hiccup
Who fell into this glitch?
Bloomberg, Thomson Reuters, and Google Finance were some of the publications that ended up showing the wrong data.
Google said to FT, "We can confirm that our third-party finance data partner was providing some inaccurate information, which they received from NASDAQ. This is currently being fixed and we hope to update our stock price data shortly."
Reuters and Bloomberg didn't respond to queries.
Love Business news?
Stay updated with the latest happenings.
Notify Me
Data
Careful next time
The American stock exchange informed that it's investigating if this glitch was the result of an improper use of test data distributed by their parties. However, the prices on its official website were not affected.
In recent years, Exchanges are getting more prone to these glitches. While some are trivial in nature and odd at its best, others are catastrophic and worrying.