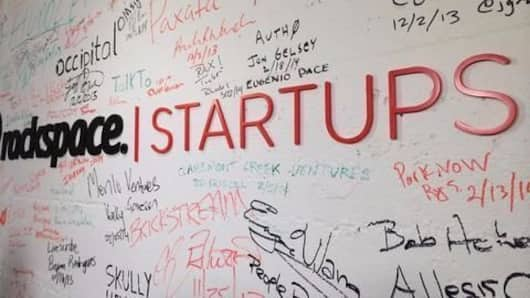 Indian start-ups need to find the route towards profit soon
The honeymoon period is slowly coming to an end for Indian Internet firms.
Investors have shelled out exorbitant amounts and now they want to know how these businesses aim to be profitable. No business should operate in losses year after year.
For the internet based start-ups, answering this question is a tricky affair. They are nowhere close to a payday.
Here's all about it.
Balancing the two extremes
The ideal way to reach profitability for these start-ups would be to find the right balance between sales growth, which is necessary for their survival, and trimming off expenditures on marketing, discounts etc.
Maintaining this balance is easier said than done. India might be the fastest growing economy but conducting business here comes with its own set of problems.
Profit at what cost?
InMobi Pte Ltd, which is a mobile advertising and discovery platform managed to show a profit in 2016. However, this profit came at the cost of the firm sacrificing its sales growth.
The firm's sales growth dipped below 10% for two consecutive financial years. For the FY ended in March'16, InMobi's sales had soared only 8% to $283 million, as per its regulatory filing.
Love Business news?
Stay updated with the latest happenings.
Yes, notify Me
Losing out to rivals
Since October, Flipkart has been projecting a strong monthly sales growth but hasn't increased monthly spending at the same pace.
This was achieved via sales of high-priced items and smartphones and at the cost of ceding categories like books to Amazon.
Flipkart's reduced advertising expenditure means that Amazon now gets the upper hand in luring the majority of new Internet shoppers with its advertisements.
More harm than good
For online cab aggregators, it's a different horror story altogether. Both, Ola and Uber, are now suffering from supply shortages which are hampering their businesses.
What's the reason behind this shortage? The firms had slashed drivers' incentives to minimize losses and so several drivers abandoned them protesting this pay cut. As a result of which, losses of these firms further increased.
It's a start nonetheless
This process is, however, a trial and error method. So investors are pleased that Internet companies are trying to reduce their spending and veering towards offering quality products and services to woo and retain consumers.
Investors believe that this is the way to go. If firms continue their efforts, sales volumes will slowly start to grow without added expenditure on advertising, discounts, and others.
Exclusivity might work
Indian start-ups are now proceeding towards exclusivity to succeed. Flipkart is actively expanding its private brands and its subsidiary Myntra is also doing the same. They believe exclusivity will attract consumers since they won't get these products elsewhere.
ANI Technologies owned Ola is pushing its content platform, Ola Play. Amazon is betting on Amazon Prime subscription service to differentiate itself from its competitors.