Lowest Acquisition deal: Ajay Singh acquired SpiceJet at Rs. 2!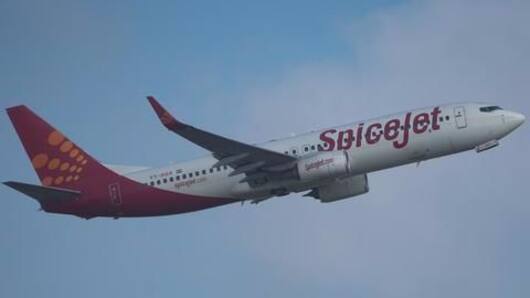 SpiceJet owner Ajay Singh acquired the low-cost carrier from Kalanithi Maran in 2015 at just Rs. 2.
Singh acquired over 35cr shares (58.5% stake worth Rs. 765cr at share prices then) at the measly amount. His holding is now worth Rs. 4,400cr.
This is the lowest cost till date at which a company has been taken over in India.
In context
SpiceJet story: From success to crisis and back
From inception to financial crisis: A brief history
The company was established in 1994 by industrialist SK Modi as ModiLuft, an air-taxi provider. It ceased operations in 1996. In 2004, Singh acquired it and renamed it SpiceJet. Maran acquired 37.7% stake in it in 2010. By 2012, the downward trajectory had begun.
Sale
Why did it go for so low?
By 2014 end, SpiceJet was Rs. 1,418cr in debt. There were other liabilities worth over Rs. 2,000cr.
Entered BJP strongman Singh. Singh was the one who coined the 'Abki baar Modi sarkaar' slogan. He re-acquired it from Maran.
With support from the aviation ministry, Singh acquired it within two weeks. He was also exempted from making a 26% open offer to its public shareholders.
Love Business news?
Stay updated with the latest happenings.
Notify Me
Rising from the ashes again
The airline became profitable again in 2015 Q1. Singh also placed large orders with Boeing, a fact mentioned by US President Trump during PM Modi's Washington visit. About 2.5 years after its deepest crisis, SpiceJet has now become one of the best-performing airline stocks globally.
Malpractices?
First acquisition in India with no price disclosure, and cheapest
According to reports, Singh, Spicejet or Maran didn't reveal any details at the time of transaction. SEBI didn't insist on a disclosure either.
However, a SpiceJet official said details of the acquisition being reported are "absolutely baseless". "The Marans sold (SpiceJet) to Singh on the basis that he would take over all liabilities," he added, implying its effective cost would be over Rs. 3,500cr.