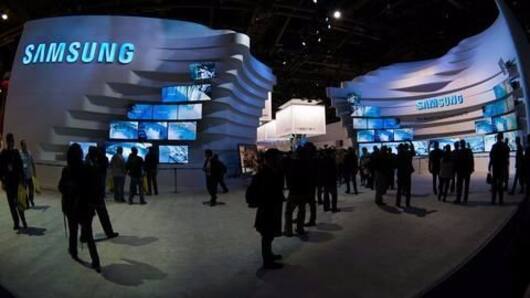 Samsung is back in the game, might beat Apple profits
Things had not gone well in recent past for Samsung. Two consecutive incidents had pushed the Korean giant back to the wall.
However, it appears that the firm is finally shaking away its troubles to emerge as the leader in the smartphone game.
According to reports, its operating profits will soon eclipse that of its biggest rival, Apple.
Here's all about it.
Its been a bad year
Samsung's infamous Galaxy Note 7 phone had not only damaged its reputation as a phonemaker but also resulted in severe losses, from which the firm is yet to recuperate.
Moreover, with its vice chairman Jay Y Lee, embroiled in embezzlement and bribery charges, things have only gone south till now.
Now, the Galaxy S8 has managed to veer its course back to success.
Galaxy S8 and display and microchip manufacturing division
Post-Galaxy S8 launch, things started to look better for the embattled giant and with the surge in demand for electronics and computer servers, its display and microchip manufacturing division has also done brisk business.
Samsung stated that its operating profits in the second quarter this year stood at a record 14 trillion won (South Korean currency), which is roughly equivalent to £9.4 billion.
Love Business news?
Stay updated with the latest happenings.
Yes, notify me
Apple is slowing down
Apple will release financial results for the same period next month. Analysts are expecting their operating profits to be around £8.1bn in this quarter.
There will be a mild decrease, as iPhone sales have dropped due to the anticipation of its anniversary edition.
If these estimates stand true, Apple will, for the first time, lose to Samsung, post their emergence as market's biggest players.
Keep up this growth trajectory
The Korean giant, with this success under its kitty, is now the world's most profitable non-financial company.
A remarkable feat, considering how much it had fallen from grace and how it managed to turn things around from there.
It remains to be seen if it can manage to sustain this growth trajectory in the long run. It is not fully out of trouble yet.