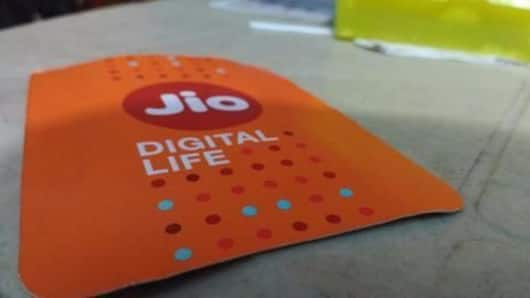 Personal data of over 100 million Jio customers leaked
According to FoneArena, personal data of Reliance Jio's customers was leaked online on 10th July. It included details like name, mobile number, email-id, circle, SIM activation date and most importantly Aadhaar number.
The report said that the data was leaked on a website called Magicapk. If true, it'll be one of the biggest data breaches in India till date.
Here's all about it.
Sensitive customer data made available to all
According to the author, he was able to find out his own details along with that of some of his colleagues on the Magicapk website.
He said, the website was sluggish and it took him more than three attempts to get the information. Chances are that the website will go down, as more users rush to find out if their data has been leaked.
Uncertainty regarding the owner of Magicapk
Reliance Jio has a user base of around 120 million and it can't be told with certainty at the moment why this data was leaked or how the perpetrators managed to get hold of this sensitive information.
FoneArena tried to find more details about this leak from the owner of the domain but his identity appears to be hidden and is marked private.
Love Business news?
Stay updated with the latest happenings.
Yes, notify me
What Jio has to say
According to FoneArena, users who availed the Jio connection during its preview offer have been hit the worst. Recent Jio numbers, till now, were not seen in this leaked database.
Jio replied saying that the firm has come across "unverified and unsubstantiated claims" of this website and is currently investigating the matter. Based on the first impression, the data appeared inauthentic to them.
Standing by their claim
Moreover, Jio said that they've informed law enforcement agencies about the claims made by the Magicapk website and they will make sure that stringent action is taken against it.
Meanwhile, FoneArena stated that they stand by their story and they have checked the leak multiple times via Jio numbers and are sure of the fact that Jio's customer data has indeed been leaked.
Rajasthan Police detains man over Jio's recent data breach
On Tuesday, the Rajasthan Police detained a suspect allegedly involved in the major data leak from Jio.
The data breach included the details of the customers like names, phone numbers, Aadhaar numbers etc. According to analysts, this may be the biggest data breach in India till date.
Mukesh Ambani led company had earlier said it is working with law-enforcement agencies to investigate the leak.