Reliance Jio plans revised: Avail benefits with Rs. 399 pack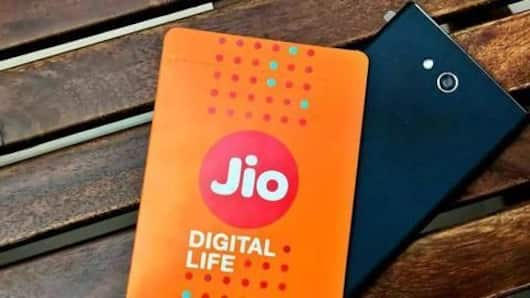 Reliance Jio's Summer surprise offer is soon coming to an end and to woo its customers, it has introduced new plans.
The Jio Dhan Dhana Dhan offer is only available on the new Rs. 399 plan now.
New recharge plans for amounts Rs. 349 and Rs. 399 have been added, and the Rs. 309 and Rs. 509 plans have different validities.
In context
Now get benefits with Jio's Rs. 399 pack
New/Old plans
Reliance Jio's Prepaid plans
The Rs. 309 and Rs. 509 prepaid Jio plans still remain the same, only with an addition of 56 days validity as against 28 days.
New plans include the Rs. 349 plan which gives unlimited 20GB of 4G data for 56 days. The Rs. 399 plan is similar to the Rs. 309 plan, but the validity is for 84 days.
Other Prepaid plans
Jio offers a host of new Prepaid plans
The starting prepaid plan is as low as Rs. 19 which gives only one-day validity, 200MB of 4G data, and unlimited SMS and voice calling facilities.
Meanwhile, the highest is that of Rs. 9,999 which offers 390-day of validity with 780 GB of data benefit.
All voice calls in all the plans are free.
Love Business news?
Stay updated with the latest happenings.
Notify Me
New/Revised plans
Reliance Jio's postpaid plans
Postpaid plans for Jio are still available at Rs. 309, Rs. 349, Rs. 399, Rs. 509, and Rs. 999 with validity lasting up to three months and different benefits offered in different plans.
The Rs. 349 and Rs. 399 offer 2 months and 3 months of validity.
The Rs. 349 plan offers 20GB of 4G data while Rs. 399 plan offers unlimited 4G data.
JioFi plan
Jio also launches offers for JioFi device
The latest offer apart from its Dhan Dhana Dhan plan is on the company's Wi-Fi service called JioFi. The offer is only applicable for those who buy a new JioFi device.
The offer gives Wi-Fi services on the device with the option of being mobile.
The device is available in the market at Rs. 1,999.
Analysis
Jio increases competition among cellular networks
Reliance Jio's new promotional offers increased competition among the other cellular networks. Here are a few of them.
Airtel introduced its Airtel Surprise Offer for its postpaid users that gave them 30GB of free 4G data up to three months starting in March.
Vodafone too launched its Rs. 29 pack meant only for data usage in the night between 1am to 6am.