News Media Alliance fights back Facebook and Google's monopoly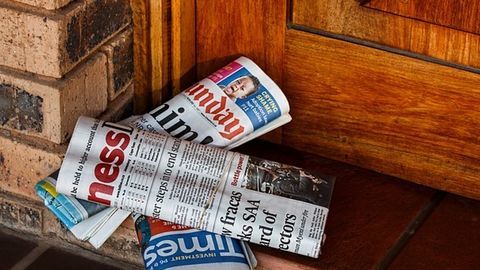 When it comes to online publications, news outlets are at the mercy of Google and Facebook, the two platforms that run a near monopoly over online advertising and online news traffic.
To bring a balance, News Media Alliance, representing 2,000 news organizations in the US and Canada, now wants the right to negotiate as a unit with these online giants.
Here's all about it.
In context
Internet monopoly by Facebook and Google gets resistance
Facebook
Online world is run by Facebook and Google
It's no secret that the traditional news industry is suffering from major losses these days. Most of their readers have migrated online and the revenue stream is drying up because advertisers are following suit.
However, when news publishers are going online, they're being forced to surrender their content, as Facebook and Google are compelling them to play by their rules, explains News Media Alliance.
Google
No say on their own content
Since Google and Facebook will account for 60% of the US digital advertising market, according to eMarketer, publishers will be left with no option but to opt for them.
Allegedly, these giants don't give news publishers any opportunity to say how their news and information should get displayed on these platforms.
News outlets provide the content, then Facebook and Google prioritize and monetize them.
Love Business news?
Stay updated with the latest happenings.
Notify Me
Online
Making profits at others' expense
David Chavern, president and chief executive of the News Media Alliance said that these giants make huge profits at the expense of painstaking work produced by professional journalists.
He said that these online giants expect the already economically hit news industry to do the costly work for them, but they are not ready to give them a proper share when it comes to profits.
Unit
Taking a united stand
Alliance said, Facebook and Google have commoditized news and aided the rise of fake news.
It wants a proper safeguarding of intellectual property, subscription model support and a fair share of revenue and data, for which it wants to negotiate as a unit with Facebook and Google.
However, to negotiate as one group, it would need an antitrust law exemption from the US Congress.