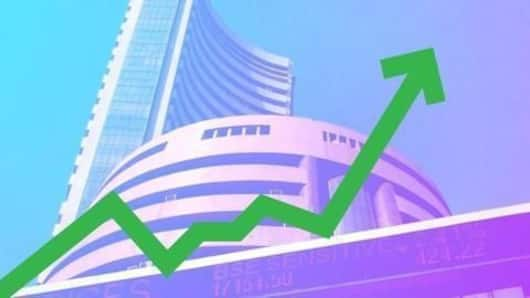 Sensex closes above the 32,000 for the first time ever
Riding high on the dovish comments of US Fed Chair Janet Yellen before the US Congress and a fall in retail inflation in June, benchmark equity indices reached record high levels today as the market opened.
At 9.25 am, BSE Sensex was trading at 204 points, higher at 32,009 and Nifty50 was trading at 60 points, higher at 9,876.
Here's all about it.
Reason for cheer
According to the buzz, this is the result of Asian as well as US markets reacting on a positive note to the testimony given by Fed Chair Janet Yellen.
She had stated that the Federal Reserve would have to keep gradually raising the benchmark interest rate over the next few years. However, the rate change won't be as extreme as its previous cycles.
There are ups all over
This led to much cheer among the markets, resulting in Hang Seng, Nikkei, and Shanghai, the major Asian indexes trading higher at 1.04%, 0.03% and 0.44% on Thursday morning.
This is being carried forward. As of 14.21 IST, Hang Seng shows up 1.16%, Nikkei up 0.01% and Shanghai index up 0.64%.
BSE Sensex is currently high at 32,085.03 and Nifty index has reached 9,896.05.
Love Business news?
Stay updated with the latest happenings.
Yes, notify Me
Wall Street on gradual rate hikes
Banking on the statement made by Yellen that US economy was capable of absorbing a gradual rate change, Wall Street saw Dow Jones Industrial Average index hitting its all-time high and closing 123.07 points higher at 21,532.14.
S&P 500 also gained 0.73% and closed at 2,443.25. However, it remains to be seen whether this market euphoria transpires to subsequent business days or not.
Indian FII inflows and forex reserves
Expecting a steady accelerated pace of reforms and now with GST, over Rs. 1,50,000 crore has been injected into the domestic markets since Jan'17 by foreign portfolio investors.
After rising by $4.007 billion in June due to an increase in foreign currency assets (FCAs), India's foreign exchange reserve also managed to hit a record high of $386.539 billion.