Amazon's shadow is enough to make Blue Apron shareholders panic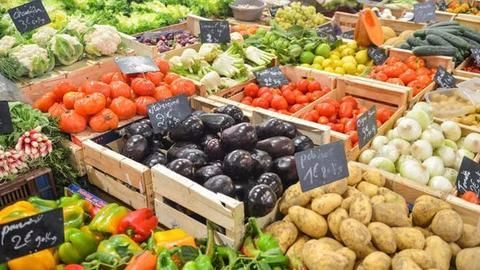 Competition from Amazon is causing the Blue Apron shares to take a nosedive.
The shares of Blue Apron touched the bottom with $6.45 a share. According to reports, its shares have plummeted nearly 30% in recent times.
The reason behind this upheaval is the registration of a service described as, "We do the prep. You be the chef," by Amazon.
Here's more about it.
In context
Amazon's entry would be catastrophic for Blue Apron
Blue Apron
They are not having a good day
Blue Apron, which is backed by investors such as Fidelity, Bessemer Venture Partners and First Round Capital, hasn't been able to find solid ground since it has gone public in June.
It's currently struggling to bridge the gap between the valuation it garnered in the private market and its present public market performance. It's also bleeding out a considerable amount of money.
Amazon
Amazon spooks shareholders
The firm was ambitiously valued at $2 billion in the private market, but as is the case with most unicorn start-ups, this one has also posted massive losses in every financial cycle since 2014.
Moreover, with Amazon's pending acquisition of Whole Foods, the situation has worsened. When heavyweights come to play, they play to win. Amazon would squash Blue Apron's dream of market dominance.
Love Business news?
Stay updated with the latest happenings.
Notify Me
Share
Big fish eats small fish
Heavy weights have the ability to put in more resources and can dominate from a price perspective as well, something that players like Blue Apron won't be able to keep pace with.
However, Blue Apron CEO Matthew Salzberg has put up a brave front by saying that they're in for the long haul and share prices are just the beginning of a new chapter.